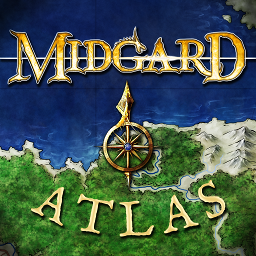 The first app from Kobold Press hit the iTunes App Store this weekend. Midgard Atlas by WyvernX puts the world of Zobeck, the Empire of the Ghouls, and the dwarven Cantons at your fingertips!
Midgard Atlas is an animated, totally zoomable map of the entire heartland of Midgard, from the Western Ocean to the Mharoti Dragon Empire. The $3.99 app includes:
Cartography by George R.R. Martin's cartographer Jonathan Roberts
Detailed maps of 9 major cities
Removable text
…And some cool surprises!
This high-resolution map unlocks all the wild places and fantasy civilizations of Midgard. Take a look at these screenshots after the cut.
Also, there's still time to pre-order the Midgard Campaign Setting by WolfgangBaur, Jeff Grubb and Brandon Hodge in hardcover and softcover.
;
;
;
;