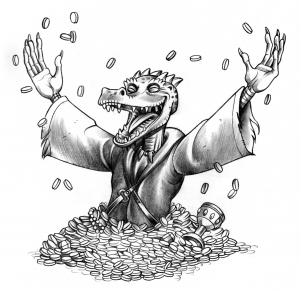 After being padlocked all Koboldsgiving week, the gates to the warrens burst open this morning to reveal FABULOUS TREASURE. (They literally exploded off their hinges and flew about 50 feet, killing several gnomes. We got a little carried away with the pyrotechnics.)
The Kobold Press December Sale is a beacon of light and warmth amid the ice madness, with savings of up to 80% on selected items while supplies last. Rummage through its glittering heaps and you'll find:
This sale ends on Friday, December 5 and quantities are sharply limited on some items, so get 'em now!