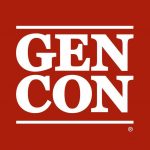 Gen Con 2015 has begun! If you want to join the Kobolds for fun and fierce times, we're at booth #2639! We're sharing with Legendary Games, offering a delve sure to thrill you with a bit of Mythic Southlands! Look for us right next to Entrepreneur's Avenue, near the far wall
We do have Southlands setting books available for sale, too.
You might also want to revisit our seminar schedule.
We look forward to seeing you!