Evocative Words—Part One
"Reading, master?"
"Silence maggot, or I'll have you flensed. I'm too busy consuming Mugwort's Tome of Evocative Words to communicate with you in any way. Now go and put some more lard on the cat's boil. Her yowling is irritating me."
Words, beautiful, lovely words. Each paints a glorious picture, and though the old saying of a thousand words is true, so also is the reverse—simple words can evoke images and implant suggestions. Plain Old Mire becomes something quite different when it's called the Grimpen Mire, summoning up all kinds of images of a fractured boggy hell that is infested with mist and sucking pools (not to mention spectral hounds). Some words have a quality that enhances and seduces the reader into wanting to know more; sometimes these evocative words are real, sometimes they can be slight twists on real words to assign a place a fictional name.
Names for places you wish PCs to fear or seek to explore can be a strong tool in your writing box, enabling you to conjure up all kinds of apprehensions and images before you've even painted them into your descriptions of locales. Our theme for this edition, therefore, is such words; words that can be used as a prefix to a name, such as mire, river, henge, or tor, that sums up a distinct feeling and enables you to quickly move into the body of your writing without delay.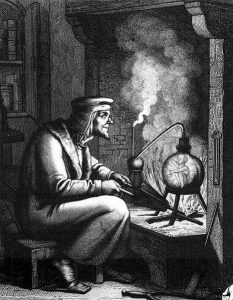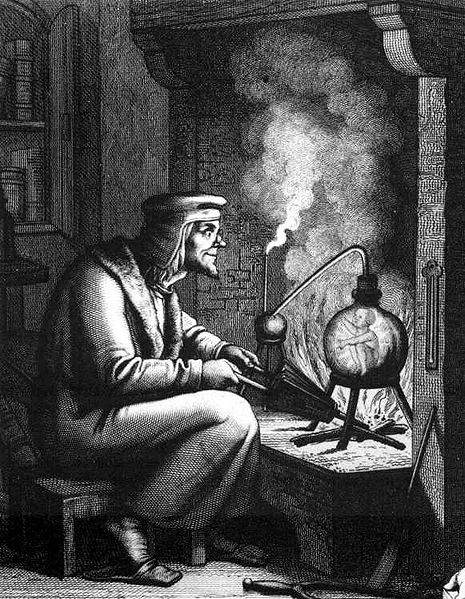 So first, let us deal with real words that evoke a particular image. You could use a single word to prefix your location or try mixing things up a bit by having two and changing their order to fill a need.
Barb
Bile
Bitch
Bitter
Blacken
Blemish
Brackish
Briar
Brine
Burr
Coarse
Fallow
Fester
Flesh
Flint
Gall
Grim
Grimace
Grotty
Growl
Harsh
Hemlock
Horrible
Lean
Loathsome
Lour
Mar
Mildewed
Mould
Moulder
Must
Perish
Pock
Rancid
Rankle
Rotted
Rotten
Slit
Sodden
Sombre
Sour
Spoil
Stale
Sullen
Sweat
Tarnish
Waste
Whine
Wormwood
Wreak
For more of Pett's perilous puns and collected oddities from Your Whispering Homunculus, check out the collected Your Whispering Homunculus and More Whispering Homunculus.