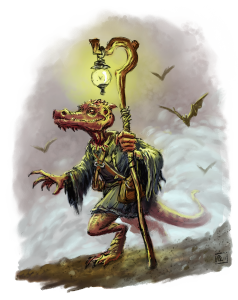 So what does a principal of a high school do to increase school spirit and decrease inappropriate behaviors? He lets the students play games.
During Spirit Week at Haddon Heights Jr./Sr. High School in New Jersey, principal and amateur game designer Ronald Corn instituted a convention-style activity day for the students. Instead of your typical day of class, students were permitted to sign up for sessions, and you wouldn't believe what some of the offerings were: tabletop gaming!
The activity day was organized in sessions just like your typical small convention, and, since Con on the Cob was already taken, it became GarnetCon—named after the school mascot, a garnet.
"My whole goal was to reward students with a break from your typical day of learning and at the same time teach them some new hobbies they may have never experienced," Ronald stated.
Every student went to a session. The sessions ranged from chess and Risk to a game of Settlers of Cataan and an old-school superhero roleplaying game.
"I had to enlist teachers to volunteer to run a hobby they enjoyed and were comfortable teaching. Some teachers taught the students how to tie-dye, some how to make balloon animals. I taught what hobby I know best—old-school gaming!" Ronald told us.
Ronald has been gaming since 1982, when, in school, a friend shared a strange new game that he had brought back from Atlanta—one in which there were no boards and, at that time, no pieces. All you had was your imagination and some funny-sided dice. Since that time, Ronald has written a few articles and even published an adventure, but he has never lost his love of teaching.
"I was tired of hearing gamers dismiss the new generation of gamers, claiming that they would never be able to play classic RPGs because they needed to see the imagery; that they couldn't create or imagine for themselves. I set out to prove them wrong," he said.
And prove them wrong he did. At the superhero RPG, he had two sessions of 12 students each. After the first session, 6 students asked to attend the second session. By the end of the second session, the students were asking to have a regular club. Of course Ronald couldn't say no. Then again why would he?
Since April, the club has met every week, except when Mr. Corn gets pulled away to handle his other duties. The club numbers 15 members who never miss a session. As a matter of fact, students frequently tell him they don't play enough. With every session, another student joins the group, and the club is still in its infancy. Ronald expects 30 by this same time next year. He's used to it, though: Ronald has run convention games of 8 to 10, and his home Pathfinder game at one time had 12 active players. The only difficulty now lies in funding the club.
Mr. Corn volunteers his time and provides the club with all his gaming supplies, but he is unable to provide to each and every student their own gaming gear. Nowadays school budgets are very tight, and funding a gaming club can't take precedence over other areas of need.
In addition, the students enjoy playing a variety of games, and the more students he gets, the more varied their interests. Students have expressed interest in fantasy, sci-fi, cyberpunk, steampunk, horror, supernatural, and historical subject matter. This year they have played Savage Worlds and Evil Hat's The Dresden Files, but are interested in playing other games as well. As a matter of fact, they are open to playing anything.
"The kids are absolutely enjoying themselves. Every session is filled with the sounds of battle and the war cries of the victorious! It's awesome to hear the cheering and watch the camaraderie develop between students who don't always talk during the school day. I support them the best I can, but can't supply each student. I want each kid to experience owning a player's manual. I have such fond memories of researching every spell, every monster. In fact I still do! My love of reading and my love of writing were directly influenced by my love of RPGs. Likewise, I don't want to charge students to join. The joy one experiences through gaming should always be free," Ronald said.
To help supplement the club, Ronald is reaching out to the community that always gives back: gamers.
"I think we all know that gamers are a generous and inviting group, but what I am experiencing is beyond my expectations," he said.
After sending emails and Facebook requests to some of the game designers, the first response came literally seconds after the query was sent. Within the first 24 hours, over 10 game designers and some very big luminaries in the history of RPGs pledged their support.
"I have to be honest, I am humbled and completely overwhelmed at the response and not only from legends in the business but also from people I didn't even send requests to."
Now gamers are asking what they can do to help.
In care of the Haddon Heights RPG Club, Ronald will gladly accept any game past or present, and he'll take it in any condition. The club is in need of books, dice, minis—anything you can imagine.
Ronald's ultimate goal: to cultivate a passion in a new generation of gamers for a gaming industry that continues to give back after all these years.
Let's help make that happen.