To celebrate the release of the Kobold Guide to Board Game Design, we asked some of the world's top board game designers to tell us about the first game they fell in love with, and whether it still holds up for them today. Today we hear from Richard C. Levy.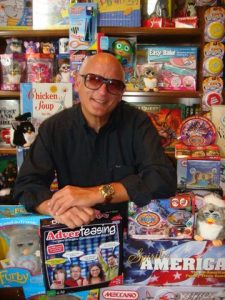 My favorite board game today and as far back as I can remember is Parcheesi. Known as The Royal Game of India, Parcheesi is also called Pachisi.
I love the game for its fast-paced race and chase action combined with blockades, captures, and the sound of those dice on the board. Every round is different, emotional, and totally unpredictable. And I can teach it to people in two minutes or less.
So, you can imagine my excitement when on a trip to India a few years ago I found myself in the Old City of Delhi, inside The Red Fort, standing in the center of a life-sized Parcheesi board.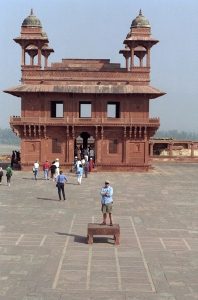 When the guide asked who among us knew where we were standing, I was the only person to guess correctly. Scanning the square, it was Pavlovian conditioning that kicked into gear and gave me the answer.
History records that Emperor Akbar (1542-1605) played the game on this scale, directing from a central dais the movements of 16 slave-girls from the harem dressed in the traditional four colors of the various pieces.
My parents introduced me to Parcheesi and I, in turn, introduced it to our daughter. It is the one game we both love to play when we get together.
Running a close second in our household is Sorry! It was first published in England in 1934. The
similarities to Parcheesi are no doubt why I enjoy it, too.
Richard C. Levy is a 35-year veteran game inventor with a flair for marketing. He co-authored The Toy & Game Inventor's Handbook and authored The Complete Idiot's Guide to Cashing In on Your Inventions. His designs include the games Noteability, Adverteasing, Coffee Talk, Chicken Soup for the Soul: The Game, and Men Are from Mars, Women Are from Venus: The Game, as well as the co-development of the worldwide smash animatronic toy Furby, which has sold 60 million units to date.
Get your copy of the Kobold Guide to Board Game Design at the Kobold Store!