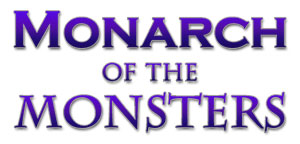 In the course of the Monarch of the Monsters 5 contest, we had a huge number of entries from many monster designers out there. Now you, the voting public, can pick which one you want to see win the Monarch of the Monsters 5 contest!
Please familiarize yourself (possibly again) with the sixfinalists, then proceed to the poll.
Living Wicks by Ben Wertz
Fext by Dave Olson
Chronalmental by David Gibson
Xanka by Jeremy Hochhalter
Skein Witch by Sersa Victory
Spire Walker by James L. Crawford
[poll id="7″]
So many thanks go to those who submitted such interesting and creative monsters, plus our intrepid judges — Wolfgang Baur, Rich Howard, and Steve Winter — were amazingly awesome for spending time with each of these creatures and evaluating them. So, please take a moment to thank them, too. Now, it's your turn to make this contest a fun and wonderful thing: Vote! And thanks in advance for doing so!