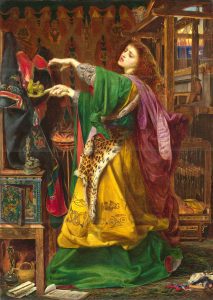 The public voting has closed, and we have contacted the winner! Congratulations go to David Amburgey for his winning entry "A Place Without Time."
Thanks, everyone, for making a submission, judging, and voting in this contest. We all had a great time with it, and we hope you have enjoyed the results. Stay tuned for the next contest Kobold Press pulls together—it might just be up your alley.
If you haven't yet read the six finalists for the Ley Lines fiction contest, you can do so by clicking on the links below.
"A Place Without Time" by David Amburgey
"The Apple Thief" by Maggie Hoyt
"A Done Deal, a Final Act, and a Parting" by Chris Lozaga
"Lantern Festival" by Jeff Quick
"Five Finger Discount" by Stephen Rowe