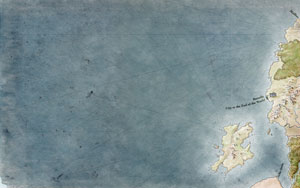 And we have met launch status, my friends, but there's so much more we want to do on this journey before we embark, so keep those pledges coming! Let's set sail with style and panache. My commodores and captains expect some nice digs, after all. We'll get the best ship, fill the cargo with foodstuffs and trade goods, hire us some mercenaries (red shirts, cough), waylay…er convince more sailors to join us—and we'll explore this vast ocean! The bards will sing songs of our exploits for ages to come, and rightly so.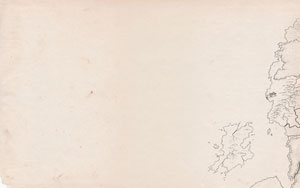 Speaking of exploration, we've got the beginnings of a new map, which the mighty Kobold Overlord has granted us permission to fill in with our islands, forever making our mark on Midgard! Woot! Take a peek. And to boot, if we meet $6,500 we'll all get a shiny ocean chart poster map to show off to our player characters. It will be an invaluable visual aid when showing our PCs where they died a sailor's death! Did I say that? Um, yeah, this project is all about exploration. Bad Chrissy. Seriously, it must be all those monsters bubbling up from my warped imagination that have me saying things like that. You can take a peek at those here on the Kobold Quarterly blog, as well, to see what I'm talking about. While you're there, you can read about Brandon Hodge's Isle of Morphoi for the Midgard Campaign Setting book. Here are the links: Mnemosynian lamia and the morphoi. I've got two more monster previews to come! If you are even more curious about what PCs might encounter on their journey, take a gander at the faceless stalker and neh-thalggu in the Pathfinder Roleplaying Game Bestiary 2. Those Paizo folks sure are devious, too!
There's much more to come, so keep an eye on the updates on the Kickstarter page and on the KQ Blog. Onward!
Christina Stiles
Journeys Lead Developer