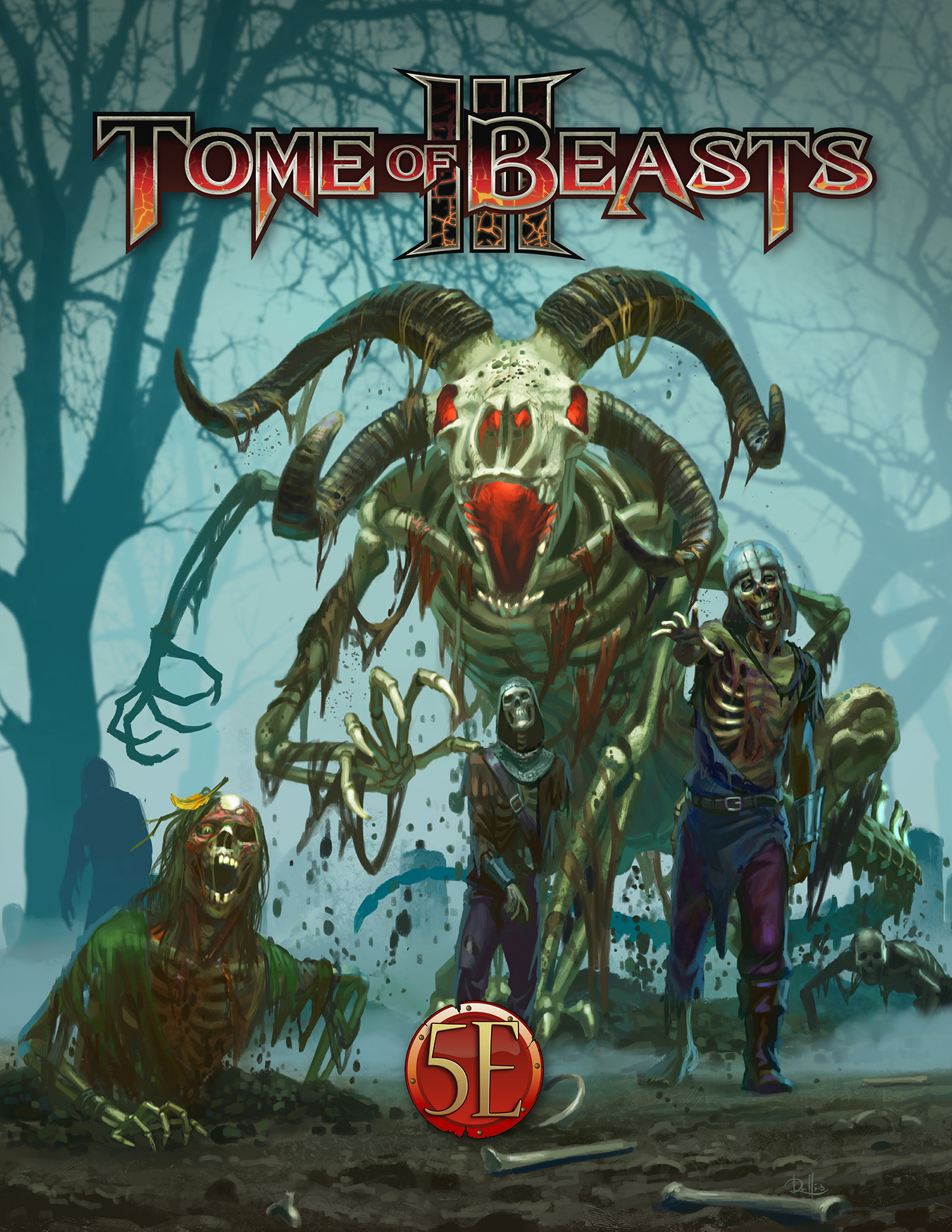 Call us enthusiastic. We're excited! Excited about a brand new book for monsters to bedevil 5E players.
We just had to let you know about what's coming forTome of Beasts 3.
In these trying times of supply chain uncertainty, on-sale dates can be a wily monster of their own.
Here's what we know for sure.
Street date for your local game store is December 14. just in time to put under the tree for the 5E enthusiast in your life!
Kobold Press print preorders ship around Dec 1.
If you backed this on Kickstarter, print copies for the US all should ship by Nov 30.
VTT versions will be available by platform. Check with your VTT of choice for dates!
If you've read anything else, I wouldn't trust it.
Especially on Twitter. (Just between you and me, Elon might be trying to get his copy early.)