The Kobold King needs you! BY THIS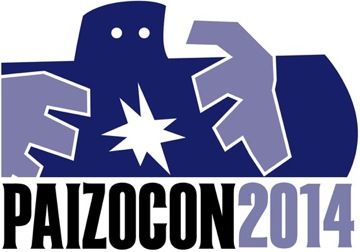 FRIDAY we need 2 or 3 GMs on board to run Kobold events for Pathfinder RPG at PaizoCon 2014 July 4-6. We'd also welcome a GM to run a 13th Age table for Team Kobold.
We can offer a badge, swag and undying gratitude. (But not plane fare or hotel accommodations, sorry.) Willing and able to commit? Email wolfgang@koboldquarterly.com!