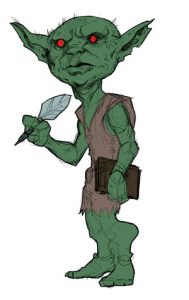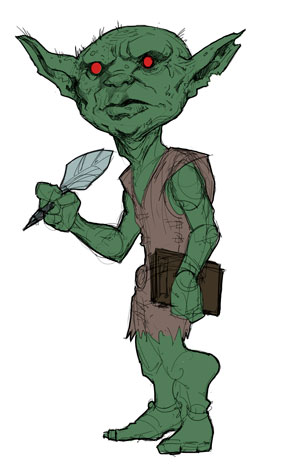 DAY (technically night) FORTY-EIGHT . . . later on than my other two entries today, obviously, and very, VERY possibly already quite a bit into the dark beginnings of DAY FORTY-NINE. I still don't have a watch. And I swear, this had better be my last entry today, or I am going to be very put out.
Things have gone from bad to worse to better to much, MUCH better to just truly, deeply surreal. I am once again writing in the bathroom. This is for several reasons.
First off, I have locked myself in here until the shakes subside.
I am—it seems—much more capable of being shocked than I had most previously suspected, even considering everything I've been through recently. This, itself, comes as something of a shock to me. Thus, I would consider myself—at the moment—doubly-shocked. Shock-squared, perhaps.
In point of fact, I may be shocked to the actual power of shockedness itself.
That's a lot of shock.
As I'm sure you'd agree.
That, in turn, caused me to drink quite a bit. Which is the second reason I'm in the bathroom. I am very good at doing shots of Wild Burning Wyvern, I have noted, swiftly and in rapid succession, as well as Jamaican Horse Tranquilizers, which is what I think those pint-glass-filling-things were called, and also whatever that particular thick, blue, potentially Martian liquor was that Jimbo was drinking out of a jug (possibly … Rainbow-Connection Uppercut? Rattner-Comedy-Heist Underwhelmedness? Railroad-Concussion Underpants-Salesroom? Not sure; will require further study), but I am observably quite a bit less good at holding them down and/or not-blacking-out temporarily after drinking them.
Anyway: on the topic of more psychological (and less physiological) shocks to my system, I do not like to think of myself as someone easily undone in the realm of mental capacities. I'm stoic, and world-weary, and put-upon, and yet have—I like to think—a begrudging respect for weirdness. I don't like it, and I want it off my lawn, but I don't freak out about it.
I'm like a mid-story Lovecraft narrator in that regard, I suppose. That, and my racism. And my body odor.
My haircut too, kinda.
But my point is this: when those idiot nephews of mine, while goofing around with the map they found in that stupid demon-faced monument, discovered a secret staircase under my strategically important fountain that leads to a part of the dungeon that not even Mr. Bliss was previously aware of, I did not "freak out."
I took it in stride. These things happen around the three of them. Pp'grgth, Grg-thpp and Winslow have some type of plot-advancement-based, cartoon-physics-related feats. I'm sure of it. It's the only way they could have survived this long.
Some day, I'll even prove it.
Likewise, I did not lose my cool and start gibbering when I found out that General VanO'Shaughnessy Blah-blah-blah #3 refers to my superior as Stonnehyldd the "Smokin'-Hot" Stone Golem, or when I learned that that's what pretty much everyone else calls her, too.
I accept that she is apparently very, very attractive to other people. People who don't work for her, I guess. Some people have a thing for women carved out of marble.
And I didn't miss a beat just now when I observed my boss, Dark Lord Torkelheim, doing "the Hustle" in a skin-tight, chest-baring neon unitard with flared bell-bottoms while shouting for the crowd to "check out his sweet moves."
I didn't even weird-out when he drunkenly introduced me to his buddy from the edition-change-related-anxiety-support-group that he's been attending, a Gargantuan-size multi-headed fellow whom I believe to be an otyugh with both the half-white-dragon and half-red-dragon template, a smattering of skills I had never heard of and levels in what might be a Psychic Warrior variant from a now-defunct publisher.
I even let the two of them goad me into asking the DJ to put on some Bay City Rollers without much more than an eye-roll.
But for all my affectations of wry, unamused tolerance for strangeness, I did not imagine for all the world that I would wind up dancing and subsequently chatting with Abliguritia Thundersmasher-Roth tonight. Or that she would find my knowledge of dwarven humor so charming. Or that I would somehow wind up asking her out on a date for this coming Friday.
Or that she would accept.
Hmm. Odd, that. These shakes are not going away.
DAY FORTY-NINE
Hung over. Still in state of emotional shock. Having difficulty tasting food.
This is actually pretty okay, since I eat rats.
Checked the Kickstarter campaign for the Maxx Thrust-Gofast video-game. Zero dollars raised, two comments posted: one from my mother, telling me that I should probably lower my goal to under $3 million, and one from "Gobo-Stabba-2000," who logged on to inform me that "yar, I'll pledge one bent copper if ye punch yer worthless gobo self right in yer ugly gobo face, ya bugga!"
I presume that one is from that pirate —or dwarf—with whom I am, now that I consider it, still engaged in a prank war. It's not from my mom's IP address, anyway.
Going back to bed. Big, bright Monday tomorrow. That is a thing that will happen.
DAY FIFTY
Oh, cool. So, it seems that the shock has worn off. Now in raw, abject panic.
I have a freaking DATE with the most beautiful dwarf-girl in the WORLD in less than five freaking DAYS.
Must fix every single terrible thing about myself. NOW.