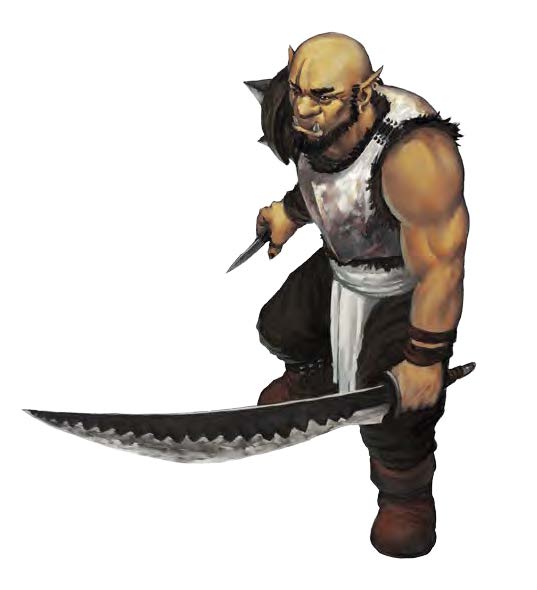 The first step of creating any successful skirmish is to set compelling stakes and objectives for that skirmish and to communicate them clearly to the players. The worst-case scenario for a skirmish is the players not caring about the outcome of the fight or not understanding what they need to do to effect that outcome.
In a deathmatch, this is handled for you. If you lose, you're dead. If you win, you're not. The stakes and, generally speaking, how to accomplish those stakes are very clear! For a skirmish, you are going to have to do this work yourself, largely during the campaign before the fight breaks out. Fortunately, much of this is done for you. Game mechanics generally bring their own incentives along, encouraging players to seek out magic items and treasure or requiring food and equipment to successfully explore. Players will invest themselves in the setting over the course of the game, picking NPCs they love, locations they enjoy visiting, and belongings that they prize over others. Your narrative, devoid of encounter planning, almost certainly includes plot hooks, information, and events that players will be interested in acquiring or participating in. All of these can be used as stakes by either offering them as a reward for an encounter or putting them at threat in case of failure.
However, you shouldn't always use the highest stakes available. If players feel that attachment just puts things they like in peril, they'll stop being attached. And failing to save a really important NPC feels a lot worse than not getting some potentially neat loot. Sometimes, stakes are low, and that's fine. A velociraptor trying to eat the party mule, with stakes as simple as "maybe we'll not have a mule for transporting loot," is a perfectly acceptable encounter. It's also one you can make fiendishly difficult or even an all-but-certain failure because the consequences of failure just aren't that bad.
Generally speaking, higher stakes will escalate tension but also make failure less palatable. As a general rule, not getting something feels better than actively losing something while losing things that players aren't invested in hurts less than losing things that players care deeply about. It's the deathmatch problem. If the stakes are things that can end the campaign or a player's fun in the campaign, you have to be a lot more careful with the possibility of failure. Even if those stakes don't strictly kill the players, you risk ruining their fun or ending investment in the plot or campaign.
That said, this does not mean that you cannot have high-stakes fights. They work well as the climax to arcs, at the culmination of a story, or to introduce new villains and plot elements. Dramatic losses of important characters can be incredible parts of a campaign that will elevate it in the memory of your group for years to come. But it's something you want to do sparingly and intentionally rather than because you needed some stakes on a random encounter roll.
Simultaneously, while players are generally onboard for fight after fight where death is on the line, they're often less onboard with fight after fight with some other thing always at stake. At the very least, they may seriously start considering whether that thing is worth them constantly protecting it in fights, so you want a varied stable of stakes to keep players invested. Vary fights between the risk of loss and the potential for gain and mix in stakes related to player interests, plot necessities, and mechanical incentives.
Once you've done that, you now need to define how the objectives of the fight play into the stakes. It's important than an objective is clear, mechanically distinct, and obviously linked to the stakes of a fight. Simultaneously, players will often have clever ideas of how to achieve those objectives outside of the strictures you've outlined, which is generally something to reward. Simple objectives include killing a specific enemy, activating an object or item guarded by enemies, entering an area guarded by enemies, or keeping enemies from entering an area guarded by the players. Ideally, this should also be tied to why a fight ends, but it doesn't have to be. For example, the bodyguards of a villainous captain may attempt to avenge their charge after the players have killed them, requiring a swift escape. After rescuing your mule from a pack of velociraptors, players may need to get it away from the aforementioned velociraptors before the pack gives up the chase. After holding a gate house against a hostile assault, players may need to close the gates to stop further hostiles from approaching.
For our example skirmish, let's use relatively low stakes. The party has decided that they need horses, and a group of bandits in the region have horses. The party needs to fight their way to the horses, untie them, and then ride away with them before the bandits can bring in the rest of their reinforcements and make the battle unwinnable. The stakes here are pretty low. If the players win, they have cool new horses. If they lose, they have to flee. Either way, they've seriously angered these bandits. Their objective is to grab the horses, but the fight ends when (one way or another) the players escape. The objective and terminus of the fight are both clearly linked to the stakes. You can't have the horses if you don't steal them, and the bandits will still try to stop you until you escape with them.
But we still have design work to do in making this encounter work. And the first part of that will be in mechanizing the objective and terminus, which we'll get to during our next article.