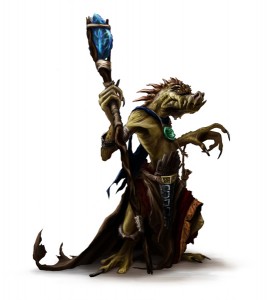 Attention, friends of the kobolds and fellow kobolds! Kobold Quarterly is one of the seven contenders listed today for the RPG Site of the Year contest. If you love Your Whispering Homunculus, Real Steel, Howling Tower, Thppgrg, and all of our other fine and fun offerings, you can go vote for us!
Just follow the link to the contest, and cast your vote for kobolds everywhere!
The voting in this stage is for today only, so now's probably a really good time to do this.
And thanks!
Venerable Jikook (Artist: James Krause), one of the newer additions to our kobold community, would also thank you. We're sure of it.