We're taking a break from our usual info dump to tease you with the next big step for Project Black Flag. Only days from now, we'll reveal the game's official name.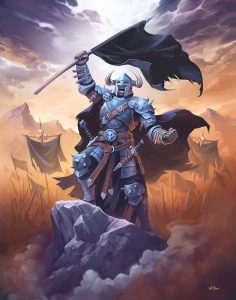 For the next seven days, the clock is counting down. When it hits zero, we will reveal our new game logo.
That's right, after three months flying the black flag, we'll leave the project's code name behind, rally under a new banner, and take 5E into a bright future!
Have more questions? Check out our Project Black Flag FAQ page. We'll update this page weekly to provide a more transparent view of our process.
Playtesting for Packet #2 ends on April 3 at 11:59 p.m. (PDT), so submit your playtest feedback before then!