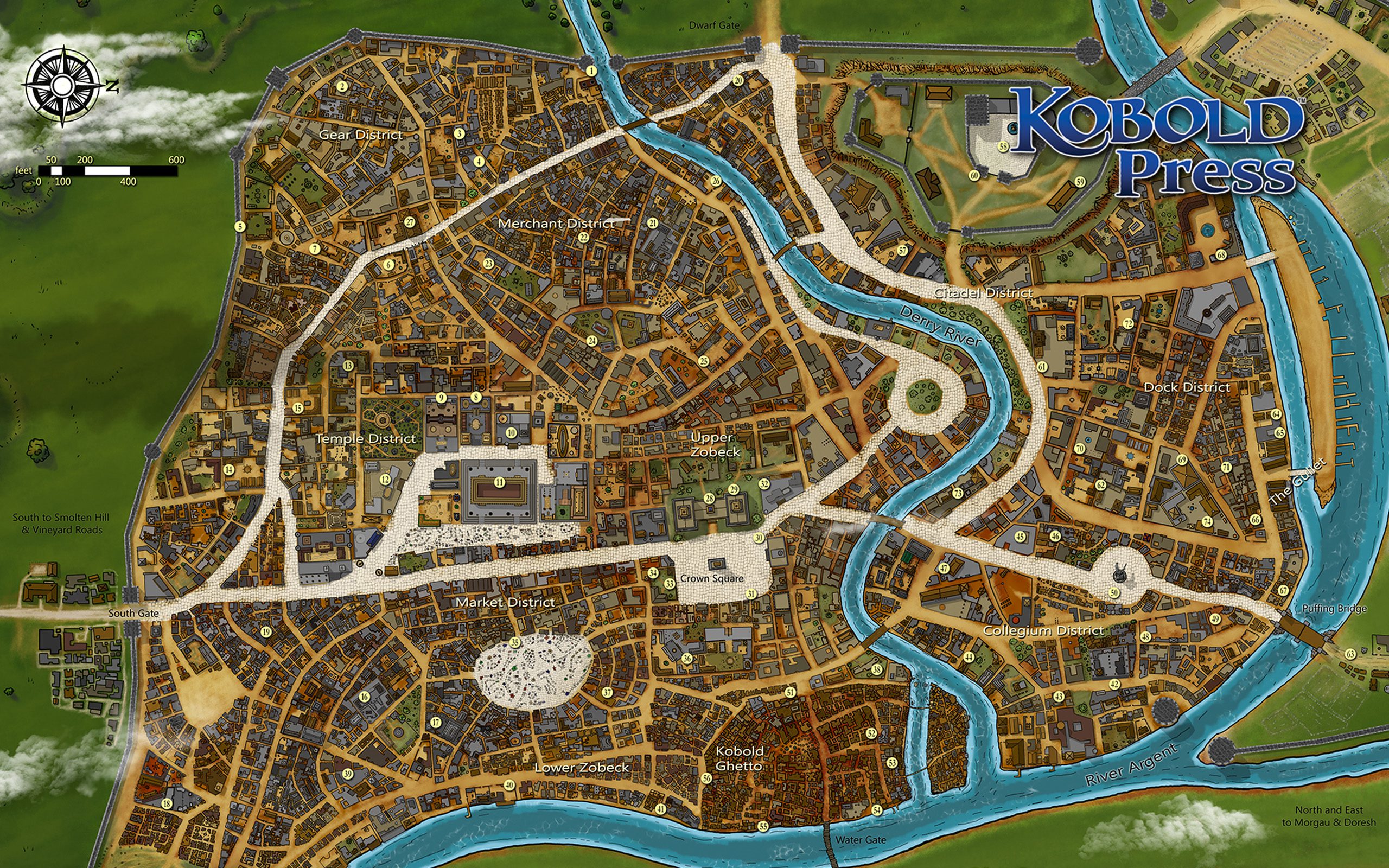 It's May! So here's a set of wallpapers for your computer, your smartphone, or whatever electronic device you've got. This month celebrates Zobeck with the city map from Midgard Worldbook, by cartographer Alyssa Faden.
This month, consider getting back into the important things in life—maps!
~ ~ ~ ~ ~
Please, click on the image you want to download to expand it into a downloadable image.