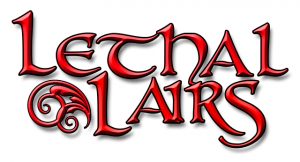 Now that you have seen all five of the finalists, it's time for you to vote! You can pick your favorite below.
Which encounter would you like to see win the Lethal Lairs contest?
Monument to the Thunderer (35%, 67 Votes)
Rustrock Spring (22%, 43 Votes)
The Matter of the Oasis (21%, 41 Votes)
Ambush at the Oasis (15%, 29 Votes)
The Red Cliff of Akhal (6%, 12 Votes)
Total Voters: 192
Loading ...
If you have not seen the encounters yet, you can check them out below.
Monument to the Thunderer
The Matter of the Oasis
Rustrock Spring
The Red Cliff of Akhal
Ambush at the Oasis