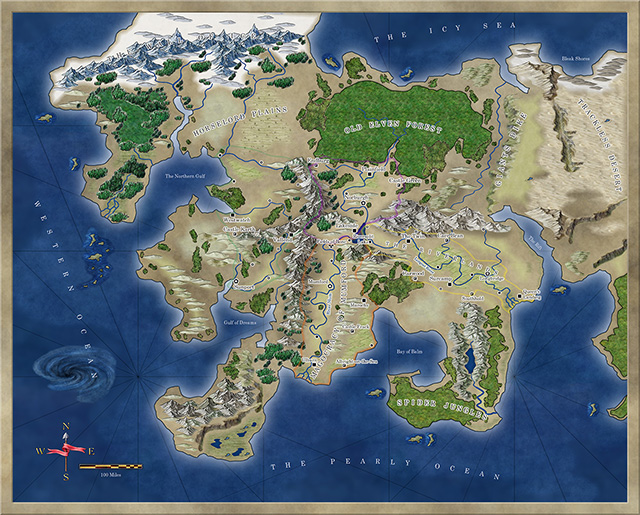 The April issue of ProFantasy Software's Cartographer's Annual 2013 contains a gorgeous new CC3 style by fantasy cartographer Jonathan Roberts: the Midgard World Overland Style, based on his world map for the Midgard Campaign Setting.
Jonathan's map style is compatible with the overland style he created for the Cartographer's Annual Vol 5, but is also fully self-contained.
Kobold Worldbuilder's Special: Visit the Midgard page at ProFantasy Software before May 15, 2013 and use the voucher code KOBOLDPRESS@CC3 to get 50% off CC3 when you buy it with any Cartographer's Annual.
Already own CC3? Email help@profantasy.com and they'll work out a voucher for another product! Such nice guys over there.