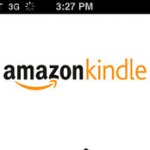 With all the talk of epublishing in general, I figured it was time that clever kobolds figured out the Kindle. I'm happy to say that as of today, all three Kobold Guides to Game Design
are available from Amazon.
Better yet, if you have a Kindle, you can pick them up for the Kindle-standard price of $9.95. I know, I know, it's a bargain, and it probably won't last that long, but consider it a gift for those early adopters who have picked up
It's also possible to get Kindle content on PC or Mac, of course, using the Kindle for PC and Kindle for Mac options.