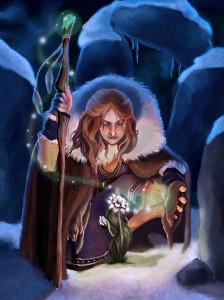 Earlier this week, we posted the entries that the judges chose as finalists in the Kobold Artistry II contest, and we invited you all to vote for your favorite among those presented.
The results are in! The voting public chose Druid of Spring by Brittany Smith.
Congratulations, Brittany, and thank you for submitting such a wonderful piece to the contest.
Thanks also go out to all those who entered, our judges, and all those who voted!