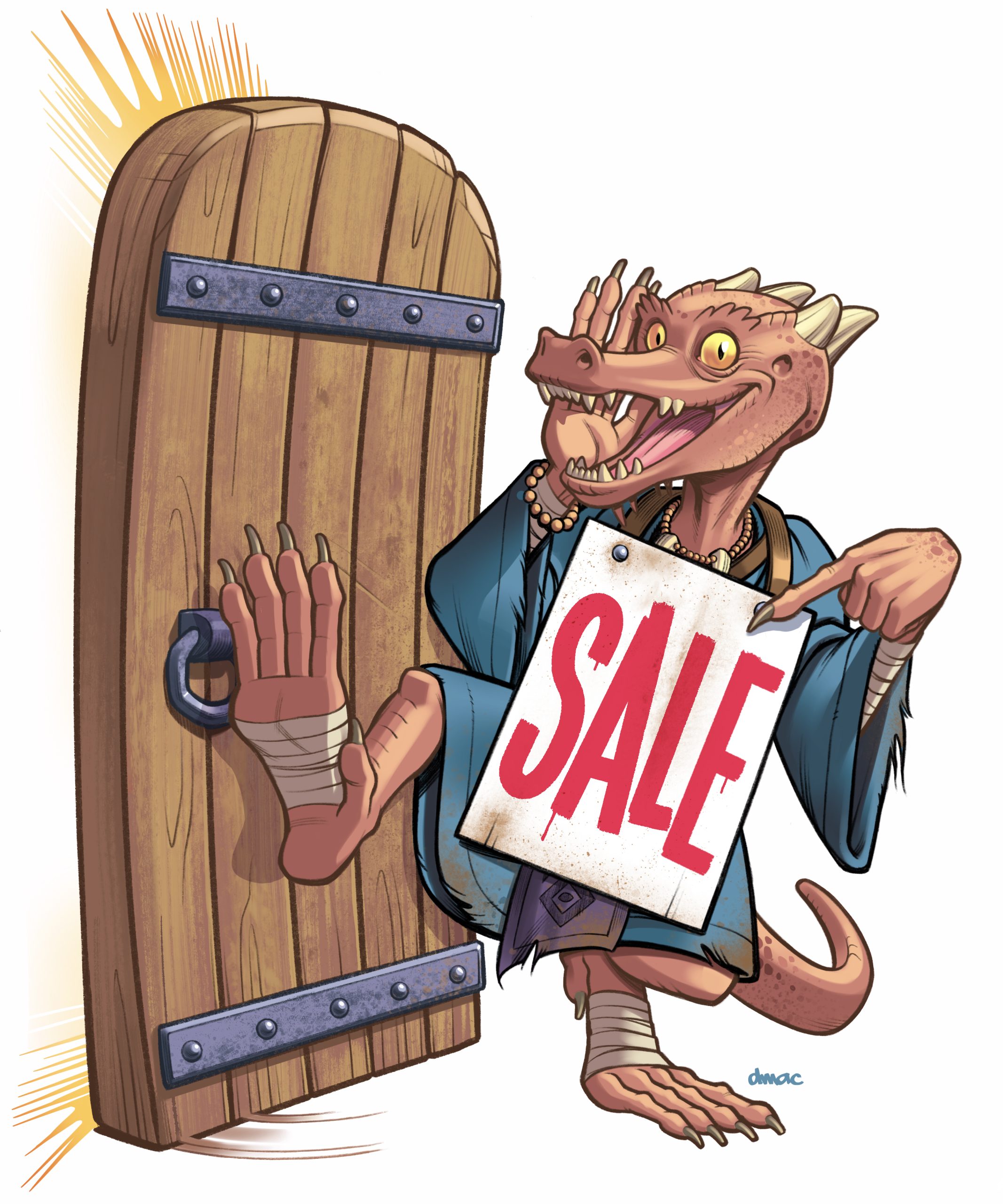 It's Feast Day here in the warrens, and to those who are celebrating with us, we give a hearty, "NOM! NOM! NOM!"
And also…! For everyone, we've got a special sale at the Kobold Store. Just enter the code for 20% off everything (with the exception of Vault of Magic, Southlands Worldbook, Southlands Player's Guide, Tales Beneath the Sands, City of Cats, VTT keys, and any already-discounted items). The sale runs through Monday, November 29. Free shipping for orders over $100 in the US only.
The password is Koboldfeast.
This is a great opportunity to grab some gifts for friends and family and fellow players. And do check back frequently as there will be Door Buster offers scattered throughout the sale giving even greater discounts on select items.
Some highlights of the sale include Courts of the Shadow Fey, Tome of Beasts Pocket Edition, Tome of Beasts 2, Deep Magic and Deep Magic Spell Cards, Kobold Guides, and Midgard Worldbook.
Now where'd that pie go?!