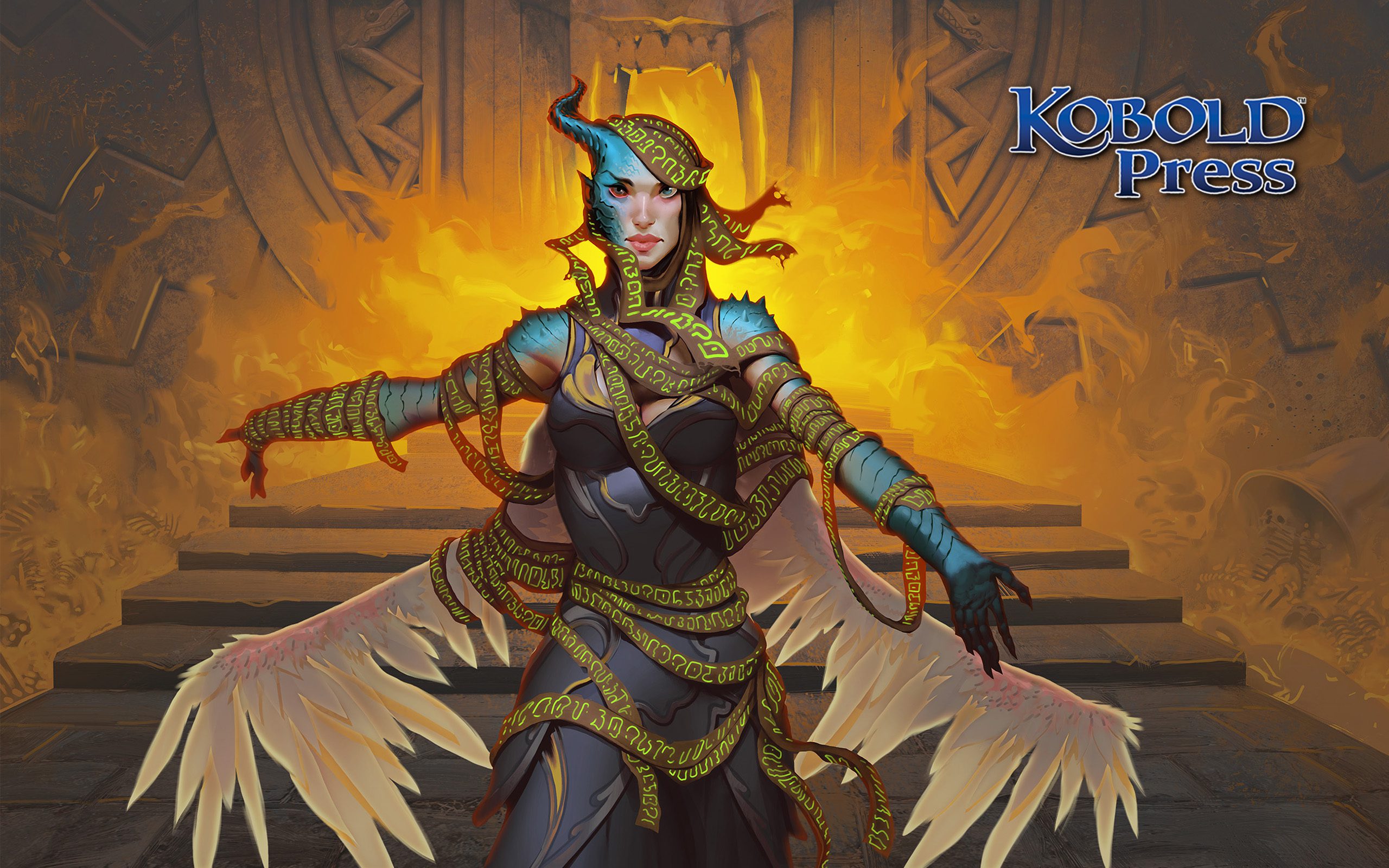 It's April! So here's a set of wallpapers for your computer, your smartphone, or whatever electronic device you've got. This month celebrates the upcoming Tomb of Mercy with art by Marcel Mercado.
This month, consider getting back into the important things in life—quality time in the dungeon!
~ ~ ~ ~ ~
Please, click on the image you want to download to expand it into a downloadable image.