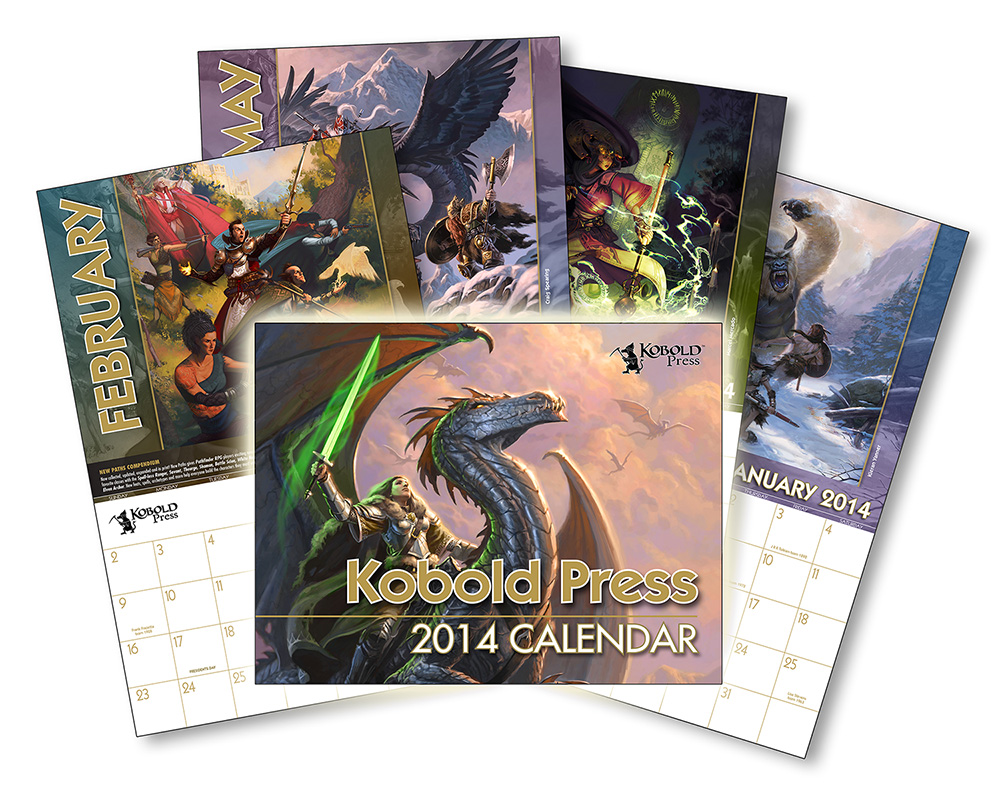 The calendars have arrived at Kobold World Headquarters, and they're spectacular. Because this is a brand=new venture and we don't yet know what sales will be like, we didn't print a ton of these — so if you want one (or two, or three) hurry and place your order at Paizo.com or the Kobold Store!
Each month features:
Stunning artwork with captions saying which product it's from (some of them are 2014 releases that we haven't announced yet!)
Release dates of iconic games, past and present
Release dates of landmark fantasy and science fiction movies
Birthdays of famous science fiction and fantasy writers, and gaming professionals
Over at the Paizo forums Marc Radle's been posting teasers that preview some of the factoids you'll find in the calendar. How many of these can you answer without having the calendar in front of you?
Which famous fantasy author and fantasy artist share a birthday?
Planescape was released on what famous fantasy author's birthday?
Which Paizo staffer was born on Christmas day?
Which fantasy author and gaming icon's birthday falls on the same day the Lord of the Rings: The Fellowship of the Ring was first published?
What famous fantasy artist was born on Valentine's Day?