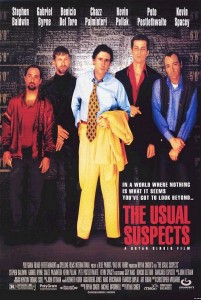 There's treachery afoot on the streets of Zobeck, and I'm excited!
You see, I love cities and all their characters. I always have. I've run most of my games in them and spent a lot of time thinking about them. In the fantasy genre you've got the stories of Fafhrd and the Grey Mouser and Eberron's Sharn; but also Hawk & Fisher and the Garrett Files—those trips into seedy portions of town where characters initially sought out evil because someone offered them a purse, and then dealt with it because that's the honorable thing to do… or because the second purse was fat enough.
For a modern day setting, it's the Usual Suspects, True Romance, Reservoir Dogs, and The Way of the Gun. A story hardboiled enough to bounce when you drop it, and gritty enough you'll want a shot of whiskey when you're done.

I'm excited because I'm hoping this project goes down alleyways most RPGs avoid, the darkness of lotus dens and slave markets. I want a collection of the kinds of grim urban scenarios you've always wanted but never gotten to run. These are the adventures where you don't handwave what the rogue did while fencing the loot: you spin up the three other characters he met in the bar before he took care of business and you tell the whole story, warts and all.
And I'm excited by the chance to work with a crew of patrons and designers who love those dark alleys as much as I do.
So join me on the Streets of Zobeck and take your shot at designing one of six black-hearted adventures, or one of the dirty dozen NPCs in this collection!