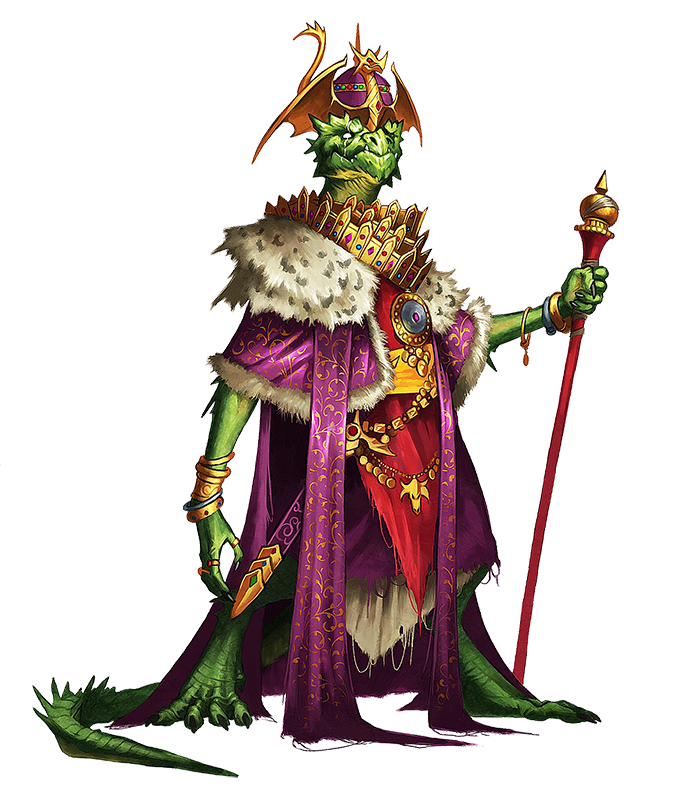 Zobeck's Kobold Ghetto is filled with ever-changing factions of kobolds aligned with various kobold leaders. These kobold "kings" and "queens" rule groups of kobolds and sections of the Kobold Ghetto for weeks or months at a time, briefly gaining some political clout among the kobolds before being replaced, assassinated, or forced into early retirement.
A rare few manage to rule for a year or more. Here are some of the kobolds who were once kings or queens in the Kobold Ghetto of Zobeck. Some might have been assassinated or run out of the city, while others might still hold a small circle of loyal kobolds, biding their time until they can claim a rival's territory and regain their lost status.
Squabbling broke out when we attempted to rank these, so they are presented here in alphabetical order. Give us your ranking in the comments!
Top 10 Deposed Kobold Monarchy
Akzil Stormscale
Chagrk Mountainsplitter
Girglix Dragonpuncher
Krerk the Starslayer
Kriz Brewguard
Oggana Covenbound
Urmgi the Rockbender
Vugvar Boulderbash
Zreaga the Silentclaw
Zukla Spiderchewer
---
Don't forget, all month long we have a 10th-anniversary sale at the Kobold Press store! Treat yourself royally to Midgard books at 30% off!