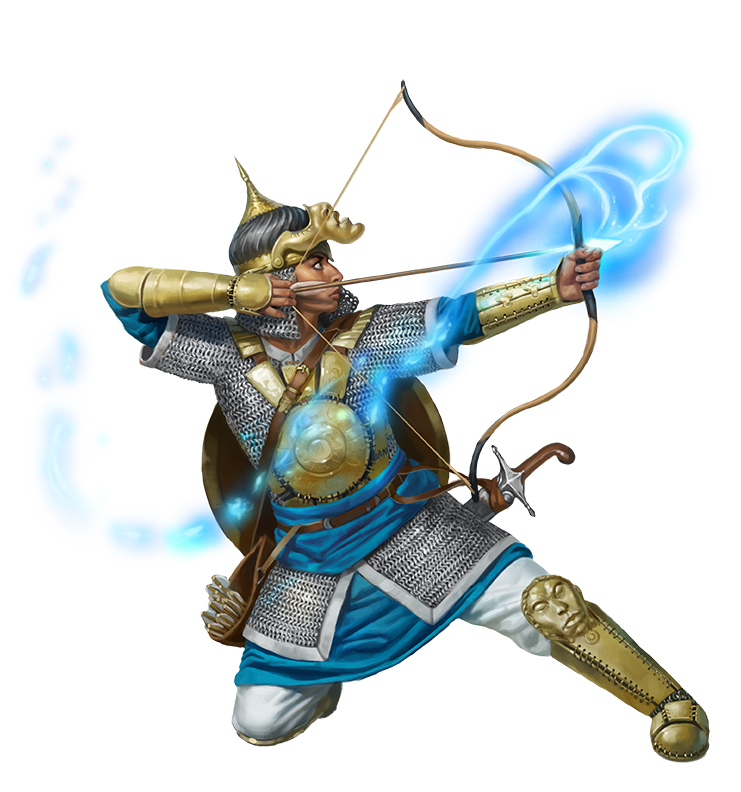 Straight from the Editorial Director's snout, this monthly blog series provides a peek at current publications and projects headed from the warrens to gaming tables everywhere—so you'll always know what to watch out for!
As the weather turns chilly and the kobolds pull out our trench coats—the better to stand on each other's shoulders, I say!—I'm pleased to announce that the warrens are absolutely sizzling with activity these days.
In fact, our biggest announcement has just escaped the warrens. Kobold Press is planning a Southlands 5E project on Kickstarter, launching November 30!
This project is particularly exciting and meaningful for me since I served as lead developer and editor as well as a designer on the Pathfinder RPG version of the Southlands campaign setting book several years ago.
This time around, the Kickstarter will include the Southlands Worldbook for 5E, the Southlands Player's Guide, and City of Cats, a collection of adventures that takes place in Per-Bastet, where a mercurial feline goddess reigns supreme. All of these books will be compatible with the 5th Edition of the world's oldest roleplaying game, with updated and expanded upon Southlands lore.
Along with a star-studded list of authors, the creative teams behind this powerhouse project include Worldbook editor Kim Mohan, Player's Guide developer and editor Brandes Stoddard, and City of Cats developer and editor Meagan Maricle.
If you want to make sure you're notified the moment this campaign goes live, don't forget to sign up for Kobold Press's Kickstarter mailing list.
There will be many more Southlands details revealed in the days to come, so be sure to watch this blog, the Kobold Press Twitch channel, and the Kobold Courier newsletter for the latest and most exciting dispatches from the warrens. (If you don't already receive the newsletter, you can sign up here.)
The Southlands project is far from the only thing cooking in the warrens of course. We have just released a wide suite of Tome of Beasts II products, including this gorgeous limited edition that just emerged from its lair.
We are also cranking on a number of Warlock-related products as well as some PDF publications that remain up our sleeve. One of the latter is even set in the Northlands, and I can't wait to see what you darling scalies think about the lore that author Kelly Pawlik has cooked up.
That's all for this time—until we meet next, stay scaly, kobolds!