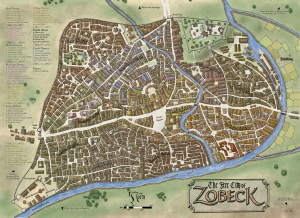 For those of you who seek to become cartographers of the fanciful and the fantastic, take note of our cartography contest! Our voting public chose to focus on flying towers, and we're still seeking entries. We want to see what you can come up with!
The deadline for the contest is September 20, so don't delay too much longer!
To read the rules and find out what cool stuff you might win if your entry is chosen, visit our contest rules page.