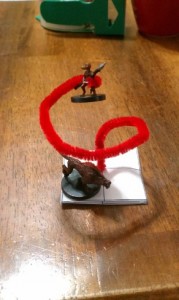 As recently stated in Dork Tower, Cthulhu is the bacon of gaming. And you can't have Cthulhu without tentacles. To help you create interactive tentacle minis of your own, I will show you how you can make them for mere pennies.
What you will need:
Scissors
Tape
Pipe cleaners
($2.19 / 100 @ Office Depot, see Michaels or another craft store)
Large "spacer" washer ($0.38 apiece at the hardware store, but a quarter can substitute in a pinch)
Gaming Paper singles ($9.99 at Paizo for a package of 100). One sheet will yield 5 tentacles.
The first step is to get all of your materials. The paper, the scissors, the pipe cleaner, the washer, the tape. Your cup of coffee is optional. Well, yours might be. Mine is not.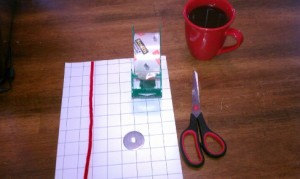 Then you need to cut out a 2-square by 6-square rectangle of paper.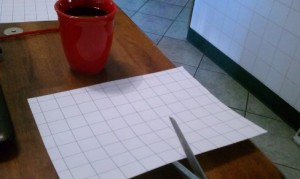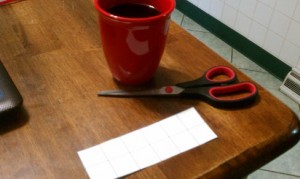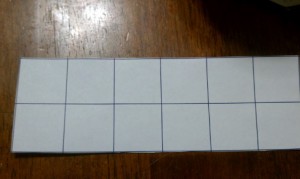 Then you cut a small (0.25 inch) slit in the center of the rectangle. I like to go along the long axis.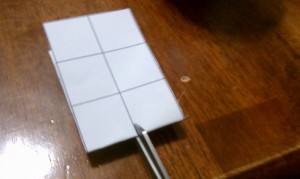 Then you fold your rectangle into a 2×2 square.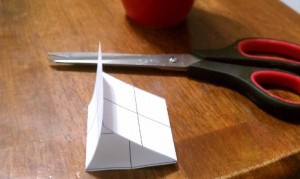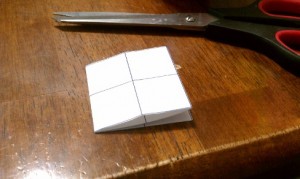 Thread your pipe cleaner through your washer. You'll want most of the pipe cleaner free of the washer. (If you use a quarter here, you'll need to tape it to the paper, and the base is much less sturdy. Really, the extra $0.13 for the washer is worth it.)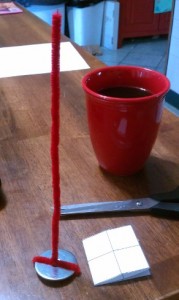 Open up the folded rectangle. Thread your pipe cleaner through the slit until the washer is flush with the paper square.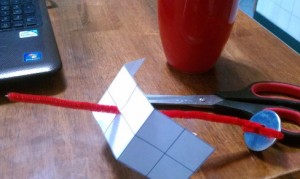 Tape over the open ends to enclose the washer inside, giving it a weighted base.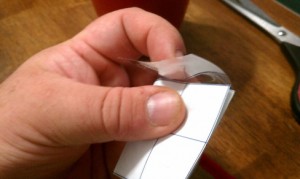 Twist your tentacle to form. The base should still support other minis, and the paper ensures that it fits nicely on most battlemats.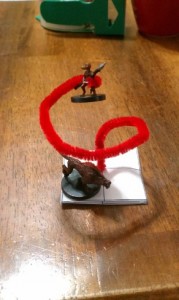 Begin grappling your heroes!