Playtest Packet #1 for Project Black Flag has been available since Monday. There are lots of questions, so we asked our Senior Game Designer, Celeste Conowitch, to reveal her thoughts in a new design diary. Look for this as a monthly feature during playtesting.
---
Design Diary- Playtest Packet #1: What Are We Doing Here
Greetings maties! My name is Celeste Conowitch. I am Kobold Press's Senior Game Designer, and I wanted to give y'all some frank updates on what's happening with the design of Project Black Flag.
What is the point?
In the hustle and bustle of an exciting new project, we have heard that you want to know the point of it all. Why make a 5E clone? Why not tear up all the previous 5E projects and start from scratch? Why?
So, let's start there.
It's Time for the Monopoly on D&D to End
This is a wildly exciting time to make TTRPGs as we stare down the possibility of an RPG future not ruled by one master game under the control of one master company (The Lord of the Rings taught us this is bad).
One of our wise team members said something that I think about almost daily, "This game has meant too much to us for too long to let it remain owned by just one company."
And they are right. I love D&D. I've played every edition, bought hundreds of books, and my fondest memories are built on this game. I would go so far as to say if not for D&D, I don't know if I would be here today.
I am not ready to give it up or let its future be controlled by a single company. We know many of you feel the same way.
That's why we are keeping all the good of 5E alive. And to make it better. That's why we are raising the flag to declare that we will be here to keep the candle burning, no matter what shareholders plan in some distant tower.
We Want 5.5E, Not One D&D
5E rocks. It's the best edition of the game ever made. Though, as with any game, there is room for improvement! 5E has been going for a long time (in the life cycle of RPGs), and it's time to make some corrections. But I don't want to toss the baby out with the bathwater.
I don't feel great about what I have seen and speculated about One D&D thus far. I seriously doubt that One D&D can fulfill the promise of true backward compatibility.
I could be wrong, of course. I hope I'm wrong. But it's safe to say the community has learned a lot this year that would be foolish to forget.
Rather than wait for an uncertain future to unfold, why not make the upgrades we all want to see? Kobold Press doesn't want to wait.
This project is taking on the issues we can fix without invalidating the thousands of dollars we've all spent on some really killer 5E products.
Is that an extremely difficult needle to thread? Yes.
Will it be perfect? Probably not.
Is it worth trying anyway? Hell yeah.
Wait, What Are You Changing?
You heard me. We're changing stuff that needs to be changed, and doing it in a way that respects your current 5E library and keeps it useful. That's what we mean when we say the mystic words backward compatible.
Our goal is to change stuff and then give you clear instructions to help you keep using your current 5E material that might no longer be a perfect fit with the (well-needed) changes.
We're also trying to do that in a way that won't make PCs or GMs want to cry in frustration.
Those are all some big asks, but we're trying to do it all anyway. Because YOU, a fellow D&D lover, deserve to have it all.
How Black Flag Gives 5E Power to the People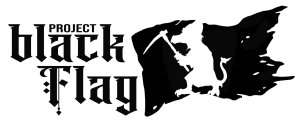 We've heard people say, "But why? The SRD is in Creative Commons now!" We invite you to re-look at the SRD and note just how much beloved 5E stuff is NOT in it.
Do you want to just play a Champion Fighter until the end of time? Neither do we.
Here's a list of a few things other Kobold designers and I are creating as replacements for the great core rulebooks bits that we all wish were in the SRD:
● Alternatives for the Player's Handbook subclasses missing from the SRD
● Reimaging the feats missing from the SRD as talents (spoiler alert: it's all of them, except Grappler)
● Lore text for every monster in the SRD (only stat blocks are in the SRD)
Playtest Packet #1: Here's What We Did
All right, let's get to it. Here are some of the changes Kobold Press focused on in Playtest Packet #1 and will continue to develop in our quest to make 5E even more/better/shinier.
Streamline Presentation of Information
Generally, the Core Fantasy Roleplaying approach is to use more straightforward language, reduce complexity, and organize information in a more user-friendly way than the 5E core books do. This style of presentation favors the use of examples and standout advice to help new players.
Lineage/Heritage No Longer Grants an Ability Score Increase (ASI)
A PC's choice of lineage, heritage, background, personal proclivities, profession, etc., no longer influences starting ability scores. A PC determines their starting ability scores during the Determine Ability Scores step of character creation. We've cut the unnecessary additional task of raising or lowering them during two, other, entirely different steps of character creation.
PCs Now Choose a Lineage AND a Heritage
During character creation, a player chooses their character's lineage, which grants biological features. Lineage traits include things like special senses, size, and movement speed.
They also choose their character's heritage, which grants learned features called heritage traits. Heritage traits include things like languages and equipment proficiencies.
While heritage options are nested under the lineage option they are most commonly paired with, a player can choose any heritage for their character, even from those nested under a different lineage. This ability to mix and match allows characters to create custom backstories, such as having parents of different lineages or being raised in an adoptive society.
Introducing the Talent System
Feats have been eliminated in favor of the new talent system. On top of allowing us to recreate (better) versions of all the feats that are not in the SRD (which, again, is all of them except Grappler), we have some global improvements, as well.
Here are how talents work versus how feats work:
● Talents are not an optional rule. They are a core part of the game (this was not true of 5E).
● Talents are divided into three categories: Martial, Magic, and Technical. Each class is tied to one of the three talent categories. Characters that gain a talent for their Improvement must choose it from the list that matches their class talent list.
● Every background grants a talent during character creation.
Reworking Backgrounds
The traits, ideals, bonds, and flaws tables have been removed from backgrounds. They have been replaced with a single Adventuring Motivation table that encourages players to look forward instead of backward when creating character narratives. Let's reclaim all that page space eaten up by lackluster tables, shall we?
Looking Forward: What is the Kobold Design Team Working On?
If we've heard anything loud and clear from Playtest Packet #1 feedback so far, it's this: WE WANT MORE, AND WE WANT IT NOW!
That's awesome! We want to give it all to you right now! But we can't. We have to be sad, just like you, and roll it out in bite-sized playtest pieces. I think we all can agree that this is another instance of why being a non-variant human is the worst.
BUT! We can give you a list of big-picture goals we are working towards to make this game even better:
● Make the rules easier to read and understand.
● Provide tools to reduce GM burden (encounter building tools, exploration encounter tools, social encounter tools, etc.).
● Rebalance a whole lotta existing junk (especially feats and classes).
● Provide opportunities for PCs to make meaningful choices at higher levels.
● Make spellcasting feel cooler.
So, there you have it! A design diary full of hope, big dreams, and frank explanations. Before I sign off here, I want to say thank you. In the midst of this major undertaking, you have reminded us that we needed to stop for a minute and explain where the heck we're going. We heard you, and you are so right. Again, you deserve it all, so I can't wait to share more with you when that next packet drops.
Until then, happy rolling!
—Celeste Conowitch, Senior Game Deisgner
---
Have more questions? Check out our new living Project Black Flag FAQ page. We'll update this page weekly to provide a more transparent view of our process.
Playtesting for Packet #1 ends on February 27th at 11:59 p.m. PST, so submit your playtest feedback in the next few days!