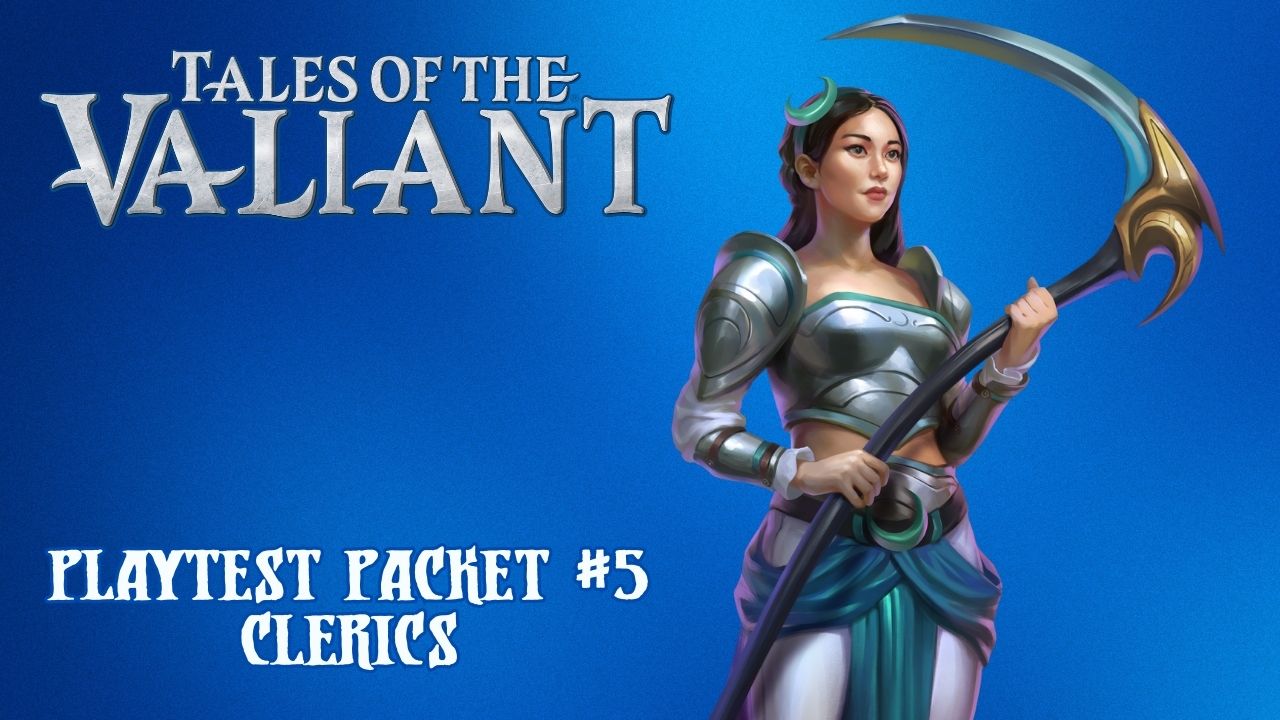 We hope you have enjoyed the ToV Alpha Release. Seeing it in action at Gen Con 2023 was a highlight of our year. Your feedback was so important in the process and development, but our work isn't done yet!
It's time for the next and final public playtest release for Tales of the Valiant: Playtest Packet #5: Clerics!
This PDF covers levels 1–20 of the Cleric class.
Playtest Packet #5: Clerics
If you missed out on the Kickstarter, fear not! You can pre-order the Tales of the Valiant roleplaying game now on Backer Kit or pick up the Alpha Release from the store! Until then, the new Playtest Packet #5: Clerics is available now for public download.
Submit Your Feedback
Though this is our final public playtest packet, the journey is not done. Your feedback continues to help us refine the game options as we move into final development, editing, and printing.
You have until 11:59 p.m. (PDT) on Friday, September 1, to share your insights and feedback. Playtest feedback for Playtest Packet #4 will close on September 1st so we can begin sorting through your comments and integrate your feedback!
What Makes Good Playtest Feedback?
Check out our playtesting tips to give feedback that helps make the game stronger. Happy playtesting!