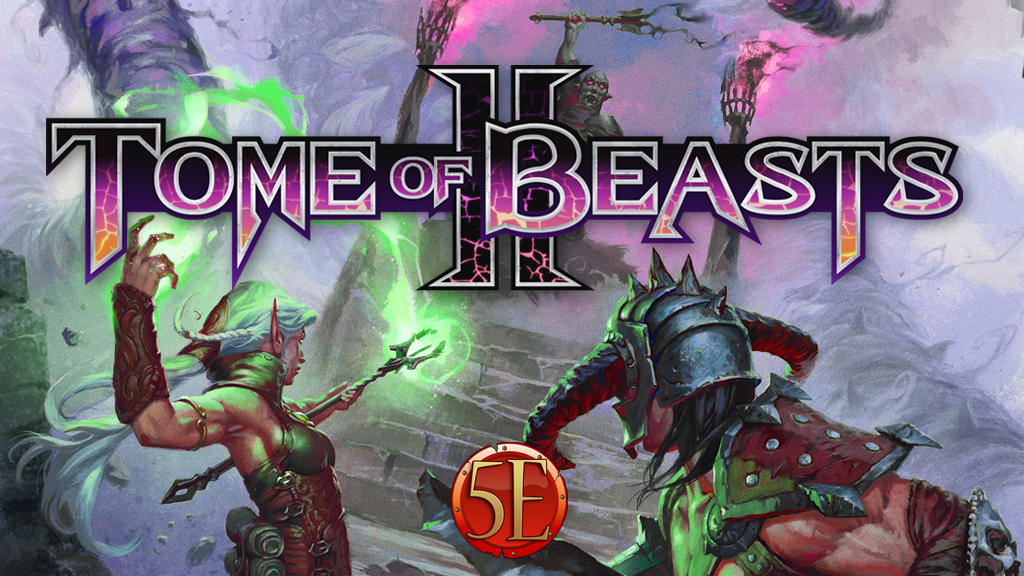 From the creators of the original Tome of Beasts! Kobold Press is wrangling a new horde of wildly original, often lethal, and highly entertaining 5E-compatible monsters to challenge new players and veterans alike.
The Tome of Beasts II will bring 400 new monsters to 5th edition, from angelic enforcers, sasquatch and shriekbats, to psychic vampires, zombie dragons, and so much more. All Tome of Beasts II  Kickstarter backers at the $25 level and up can submit an original monster design for possible publication.
In addition to the hardcover volume and PDFs, this Kickstarter will fund the creation of monster pawns, VTT versions, monster lairs with beautiful maps, and more!
Jump in now to secure your very copy of Tome of Beasts II!