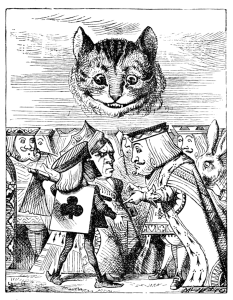 Brilliant and malevolent, rakshasas are nefarious outsiders who cherish power and cruelty above all else. In their far-ranging quest for pleasure and worship, rakshasas often pay little heed to the lives they destroy. One of the more indulgent of this race has left its mark on your family.
Class Skill Disguise
Bonus Spells alter self (3rd), detect thoughts (5th), displacement (7th), phantasmal killer (9th), baleful polymorph (11th), disintegrate (13th), greater polymorph (15th), iron body (17th), time stop (19th)
Bonus Feats Alertness, Combat Casting, Dodge, Improved Initiative, Persuasive, Quicken Spell, Spell Focus, Spell Penetration…
Bloodline Arcana Whenever you cast a mind-affecting spell, increase the spell's DC by +1.
Bloodline Powers Tainted by the power of the mystical rakshasas, you display a growing power within your blood—a power over mind, body, and time.
Claw Force Ray (Su) Starting at 1st level, you can unleash a ray of force that takes the shape of a slashing tiger claw. To do so is a standard action, targeting any foe within 30 ft. as a ranged touch attack. This ray deals 1d4 force damage +1 for every 2 caster levels you possess.
Arcane Barrier (Su) At 3rd level, you gain a +1 bonus on all saves against arcane spells. At 20th level, this bonus increases to +3. As you begin to exhibit more control over your body, you also gain DR 1/piercing, which increases to DR 2/piercing at 7th level, DR 3/piercing at 11th level, DR 4/piercing at 15th level, and DR 5/piercing at 19th level.
Zero Presence (Su) At 9th level, you can turn invisible for a number of rounds equal to your caster level. This ability functions as greater invisibility. These rounds need not be consecutive.
Revealing Eye (Su) At 15th level, you gain the ability to see things as they really are for a number of minutes per day equal to 1/2 your sorcerer level. This ability functions as true seeing, but it does not need to be used in consecutive rounds. To activate the ability is a standard action.
Empty Mind, Empty Body (Su) At 20th level, you gain a form of mastery over your mind and physical form, granting you a continuous mind blank effect. In addition, you can go ethereal once per day as the spell ethereal jaunt. (Your CL is equal your sorcerer level.)
(Pathfinder Roleplaying Game Compatible)
______
"Well! I've often seen a cat without a grin… but a grin without a cat! It's the most curious thing I ever saw in all my life!"
—Alice's Adventures in Wonderland

Can you feel the magic?