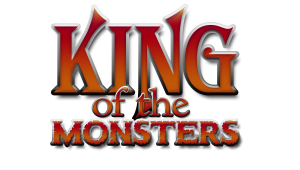 <<zzztt>> Bow down before me, your <<crackle>> new master. I will lead us <<zap>> to victory over the lavamen! <<ZZZTT>>
Get… outta me… you tiny… electrical despot! Argh. The last thing I remember… Hey, back off sparky!
Now, while I'm here anyway, I am ecstatic to announce the winner of Open Design's first ever King of the Monsters contest: Adam Daigle's spark. Congratulations Adam! The public has chosen your monster. (I'm watching you sparky.) …

This little guy (the spark, not Adam) will be done up right with an illustration and all (if the kobold's can get the pictomathingy machine working) in time for publication in Kobold Quarterly #13. There, it can strut its stuff in front of the full readership and… potentially possess everyone. (Wolfgang! Are we sure we thought this through?)
Great work Adam! You did a great job raising your little guy. You were up against incredible competition, and you came out on top. You should be very proud.
As should everyone in the final 10. You were all contenders and all worthy. Thanks to everyone that entered the contest and everyone that voted.
Now, this contest was so much fun and went so well that you can bet we'll hold it again—the real question is when. Just how long can Adam and his spark hold there title? Only time will tell.
Please, take a moment to congratulate Adam and to let us know if you enjoyed the contest and would like to see more like it.