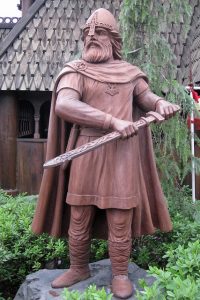 We've had a couple of big releases here recently! There's Northlands: Roleplaying in Winter's Chill, a Pathfinder-compatible sourcebook for adventures in Midgard's temperate and subarctic north; and Kobold Quarterly #17, an issue dedicated to villainy with articles for Pathfinder RPG, 4th Edition D&D, and Dragon Age RPG.
What are reviewers saying about them? Let's start with Northlands:
Here is a book that presents the creatures, culture and legends of the mythical north in a way that feels authentic and filled with gaming opportunities. I heartily recommend it!
Read the full review at Stargazer's World.
An innovative treatment of the Northlands for Midgard inspired by Norse and Viking myth flavoured with steppe Russian, Finnish and Inuit culture. Being a bit of a Norse snob, this was a joy to read and as usual if you can't use it all, then you can certainly plunder the choice bits of this hoard."
Read the full review at Fame and Fortune.
Northlands does for the North what Oriental Adventures did for the East.
Read the full review at Mordicai Caeli's blog.
Northlands is an excellent example of Open Design at its finest. Whether you like to personally craft your campaign world, or use completely pre-packaged settings, you will find plenty of value in this publication.

If you ever want to include a viking culture in your game, you NEED this product. Brilliant, brilliant stuff. My highest possible rating!
Read these and other reviews on the Paizo Store.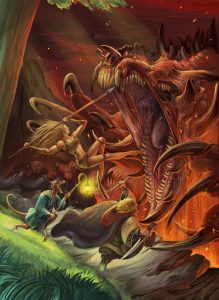 And let's see what they're saying about Kobold Quarterly #17:
If you are playing Dungeons & Dragons 4e, or 3e or Pathfinder, then this magazine should totally be on your pick list. Or if you are playing Dragon Age—I'm so out of the loop when it comes to fantasy gaming, I didn't even know about Dragon Age. KQ had to mention it to me.
Read the full review at Mordicai Caeli's blog.
In the end this is another fine number of what I still believe to be the best RPG magazine in the market. It definitely is the most egalitarian, when the subject comes to game systems…
Read the full review at the Tower of the Lonely GM.