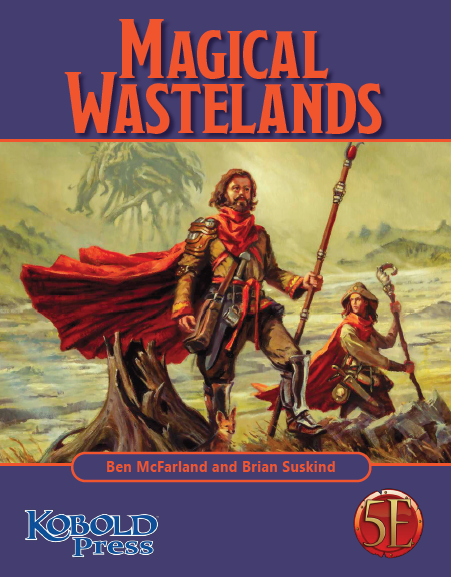 Introduce weird landscapes riddled with arcane hazards, warped creatures, and lost treasures with Magical Wastelands!
Magical Wastelands introduces six kinds of wastelands that can occur in campaigns. Each comes with a threat, a magic item, and adventure hooks to create your own wasteland adventures.
If you can't wait for Wastes of Chaos, this is a great companion piece to fire your imagination and set you up for the chaos to come!