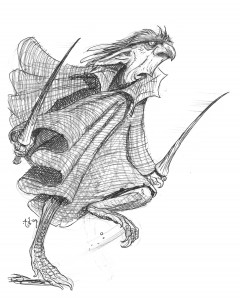 Open Design Podcast has just announced the winner of Tony DiTerlizzi's quickling sketch from the most recent podcast.
Congratulations Sean Holland, for this wonderful piece of art is now yours! Take good care of the little guy.
As this contest draws to its conclusion and the year wraps up, Open Design Podcast will be going on hiatus. Stay tuned right here to find out if and when it will return next year.