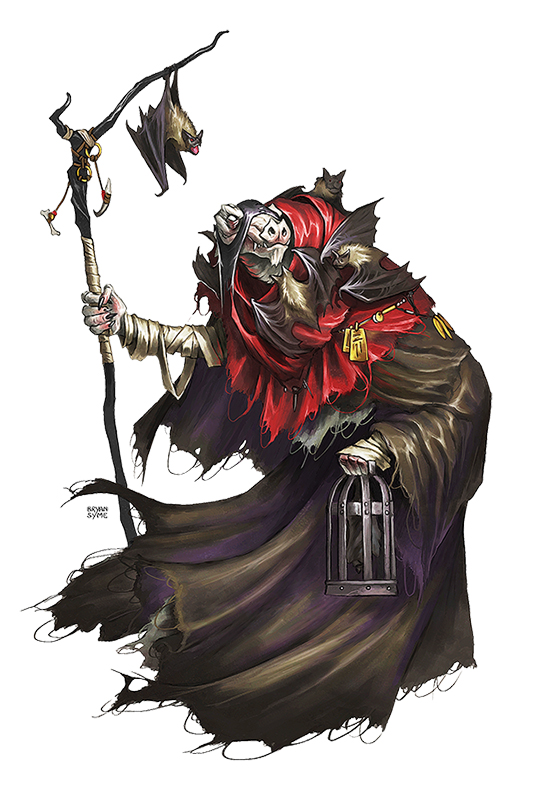 Straight from the Editorial Director's snout, the Dispatch provides a sneak peek at upcoming publications and projects headed from the warrens to gaming tables everywhere, so you'll know what to watch out for.
We are knee-deep in summer right now, which normally means it's also convention season. With the global pandemic still "A Thing," the whole convention circuit is taking a little bit different form this year. There are still plenty of in-person shows going on, but a lot of cons have either added—or completely shifted to—a virtual format. It's a brave new world, but the kobolds are still crafting all sorts of wonderful goodies to show off in our booths and beyond.
Since my last dispatch, we've made steady progress on quite a few newsworthy projects.
We launched and funded a nice Kickstarter for our Deep Magic Spell Cards, and wow, are they going to be nice! These are top-quality card sets containing every spell found in our popular Deep Magic book, packaged by class in sturdy slip-top boxes. I am really excited about these. If you want to make sure you get in on a complete set, click that link above to pre-order them.
Of course, our previous Kickstarter projects are still generating lots of excitement too. Our Scarlet Citadel adventure is just around the corner—including a big virtual tabletop launch!— plus we're inching closer to getting our scaly little claws on all the Southlands goodies, and it's not too early to be thinking about the Vault of Magic book, all of which you can pre-order from our store through those links.
Beyond the Kickstarter headlining acts, Kobold Press has other titles that have either recently come out or are just about to.
The new version of our campaign setting, Midgard Worldbook for 5E, is available now, plus there's a nice little PDF called Inbar's Guide to the Northlands that expands on it. And if "free" is your jam, you can now pick up a form-fillable PDF Character Sheet for the Midgard campaign setting for no cost. Zip. Nada. It doesn't get better than that!
As always, we want to show some love to our Patreon supporters with new issues of our Warlock titles.
Warlock 26: Dragons is chock-full of everything you want to learn about our mighty mentors. (In fact, there's probably more in there than they want us to know, so keep it just between us kobolds.) And in Warlock Lair 60: The Tome of Time, the characters must chase down a book that jumps across both time and space, while Warlock Lair 61: A Captain's Honor sends the players to help a sea captain make amends for a terrible wrong.
That should be enough new titles to keep your summer hopping, but if you're still craving more, just think, by the time the next issue of the Kobold Dispatch appears, we'll all be scrambling like mad to get ready for Gen Con, and you know I'll have many thrilling tidbits to report on by then.
'Til next time!