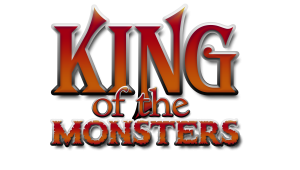 It is known by many names. Black Unicorn. Death With One Horn. The She-bitch of Doresh. In Fantax's Illluminated Register of Beasts, it is referred to simply as Necrocorn, a lich-like unicorn whose appearance heralds disease and pestilence.
Corrupting Influence
What rite is so black as to pollute the unicorn's font of life giving magic with undeath? When the wizards of the Magocracy of Bemmea and Allain cataloged the ritual, they employed seven acolytes from distant provinces. Each was allowed only to transcribe a portion of the vile text for fear of the ritual's corrupting influence. Powerful protective wards were placed on the grimoire before it was sealed in their deepest vault.
Necromantic Abomination
Masters of necromancy recognize the true power of the beast. Releasing a necrocorn behind enemy lines could turn the tide of battle or even a war. But woe to those who lose control of their creation. Unbridled necrocorns have plunged entire kingdoms into disease and ruin.
Bringing a necrocorn into the world is a torturous ordeal. Over the course of weeks, the wellspring of a virginal mare's fey magic is corrupted with putrescence and decay. A virulent hybrid strain of undeath is created, locked in eternal flux between rot and renewal as the fey and necrotic energies battle for dominance. The creature's body is blighted by weeping sores and boils as its mind is ignited with madness and lust for slaughter. Flesh mortifies and falls from its fetid carcass only to grow back, restarting the cycle.
Plague Bringer
The plague horn is the true source of the necrocorn's power. Epidemics and outbreaks of venereal disease flare wildly in regions touched by the hideous creature. The horn grants fearsome powers in battle as well. Victims impaled upon its loathsome spike are infected with the curse of the undying. The slain rise as thralls forever bound in service to the necrocorn, sustained by suckling plague milk from the festering teats of their one-horned mistress.
Necrocorn Level 20 Elite Controller (Leader)
Large fey magical beast (undead)  XP 5,600
HP 364; Bloodied 182
AC 34, Fortitude 32 Reflex 31, Will 31
Speed 8
Initiative +14
Perception +14
Darkvision
Immune disease, poison, Resist 10 necrotic; Vulnerable 10 radiant
Saving Throws +2; Action Points 1
TRAITS
[O] Putrid Miasma (necrotic) • Aura 5
Any enemy that enters the aura or starts its turn there takes 10 necrotic damage.
[O] Mother of Undeath • Aura 10
Undead allies in the aura gain a +2 power bonus to attacks.
STANDARD ACTIONS
[m] Gore • At-will
4d10 + 20
+25 vs AC; 4d10+20 necrotic damage, and the target can't spend healing surges until the end of the necrocorn's next turn.
Impaling Charge • Encounter (Recharges when bloodied)
Effect: The necrocorn moves up to its speed and can move through enemies' spaces. The necrocorn can make two Gore attacks against different targets during the move.
[C] Plague Horn • At-Will
Effect: The necrocorn uses one of the following plague horn attacks.
1. Blight Wave (necrotic): Close burst 10: +23 vs. Fortitude: 4d6 + 17 necrotic damage and the target is knocked prone.
2. Command the Dead: Close burst 10 (one or two allies in the burst): Targets can shift one space and make a basic melee attack against an adjacent enemy.
3. Putrescent Burst (poison): Close Burst 1: +23 vs. Reflex: 4d10 + 20 poison damage and the target is pushed 1 space.
4. Terrifying Presence (fear): Close Burst 5: +24 vs. Will: The target moves 2 spaces away from the necrocorn by the safest route possible and is immobilized (save ends).
TRIGGERED ACTIONS
[M] Back Kick • At-Will
Trigger: An enemy hits the necrocorn while flanking it.
Attack (Free Action): Melee 1 (triggering enemy); +23 vs. Fortitude
Hit: 4d12 + 26 damage, the necrocorn pushes the target up to 5 spaces and the target falls prone.
MOVE ACTIONS
Shadow Step (teleportation) • Encounter
The necrocorn can teleport 5 spaces and is invisible until the end of its next turn or it hits or misses with an attack.
Str 27(+18) Dex 23(+16) Wis 19(+14)
Con 21(+15) Int 10(+10) Cha 16(+13)
Alignment evil
Languages –