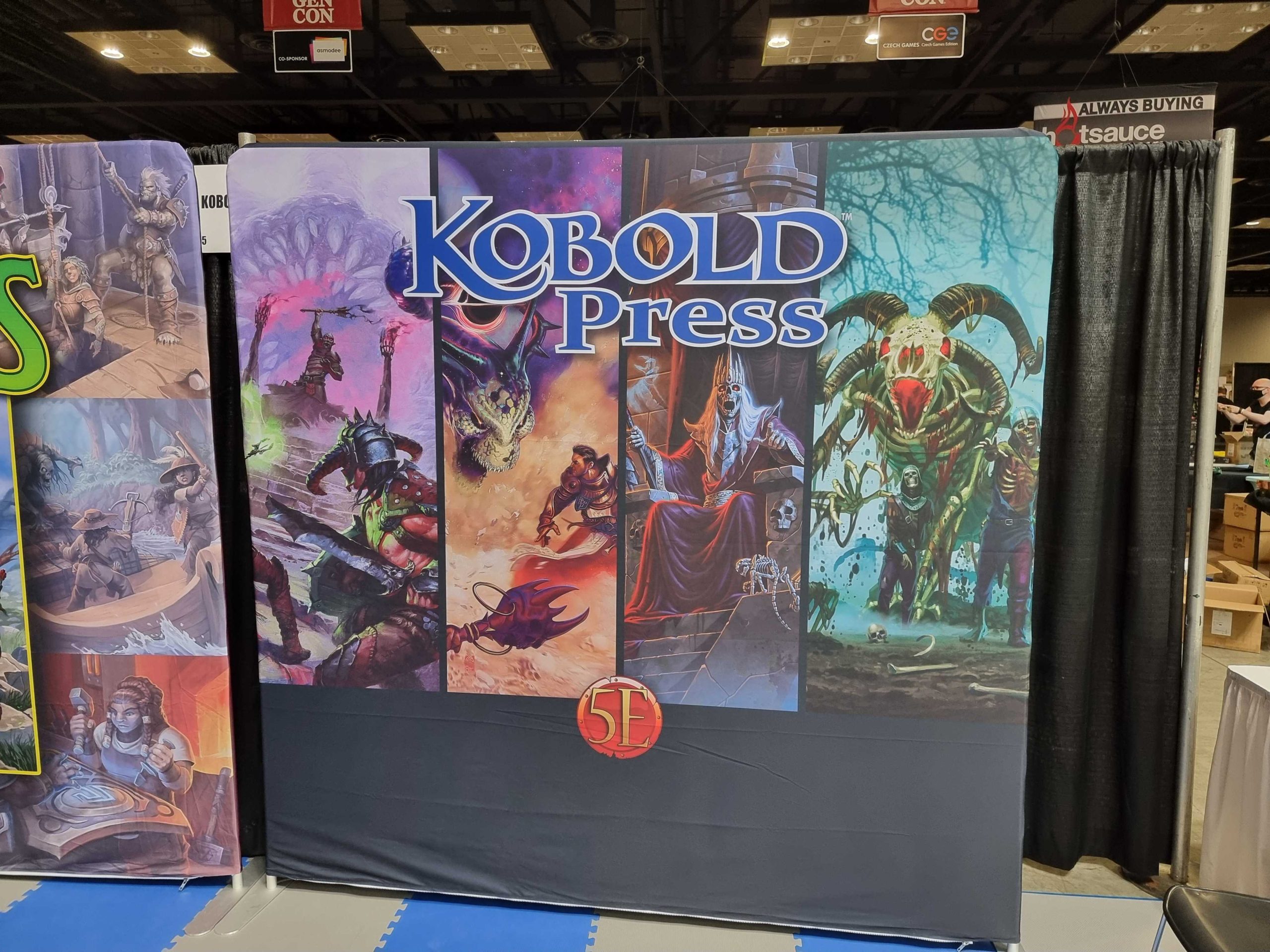 Coming to you from Booth 1855, Kobold Press is ready for Gen Con 2022!
The Kobold slack channel has been a flurry of flight delay reports and meetup details, but (almost) everyone is on the ground in Indianapolis and booth setup went not terrible! Don't believe me? Lookit the pics!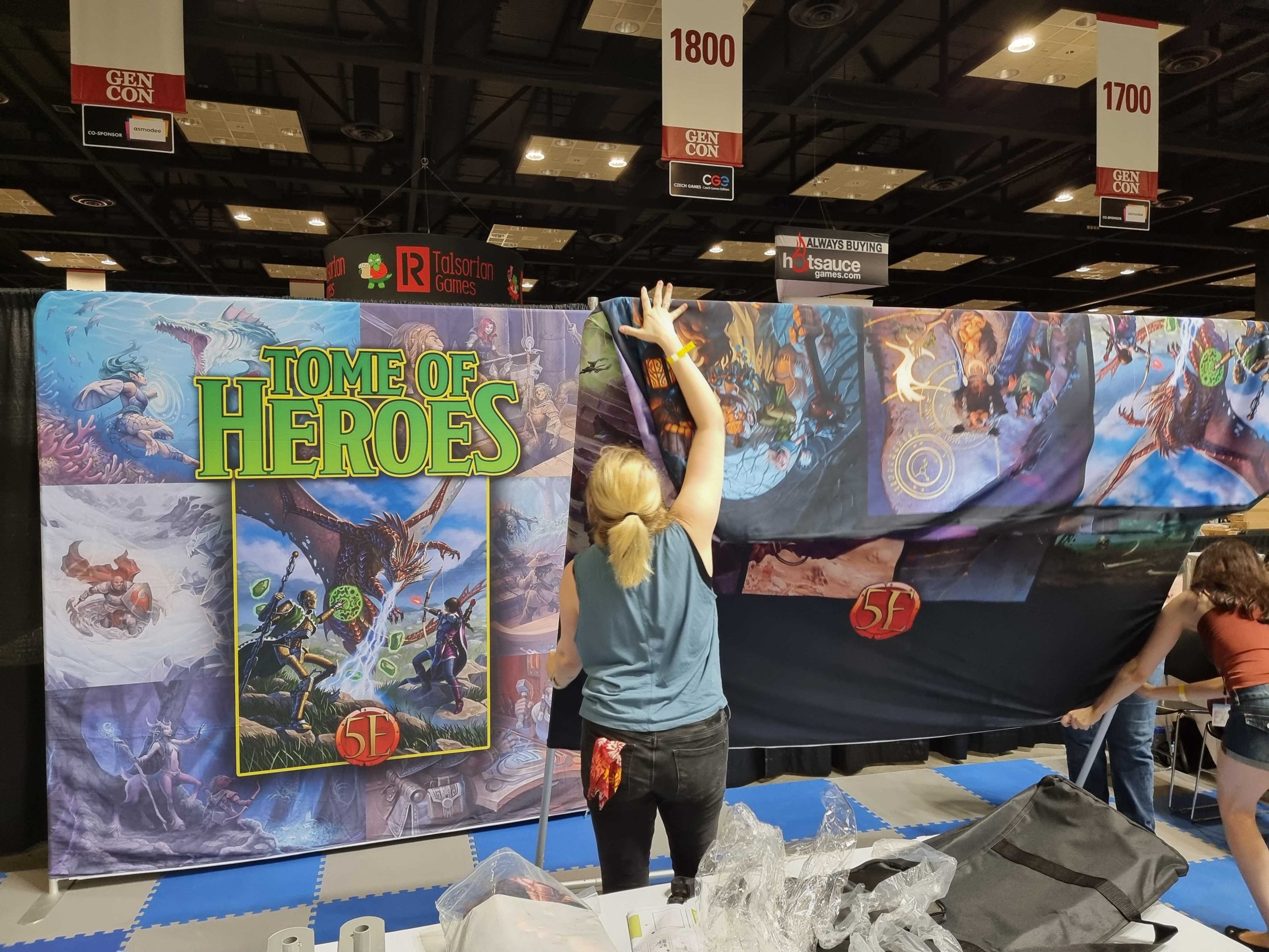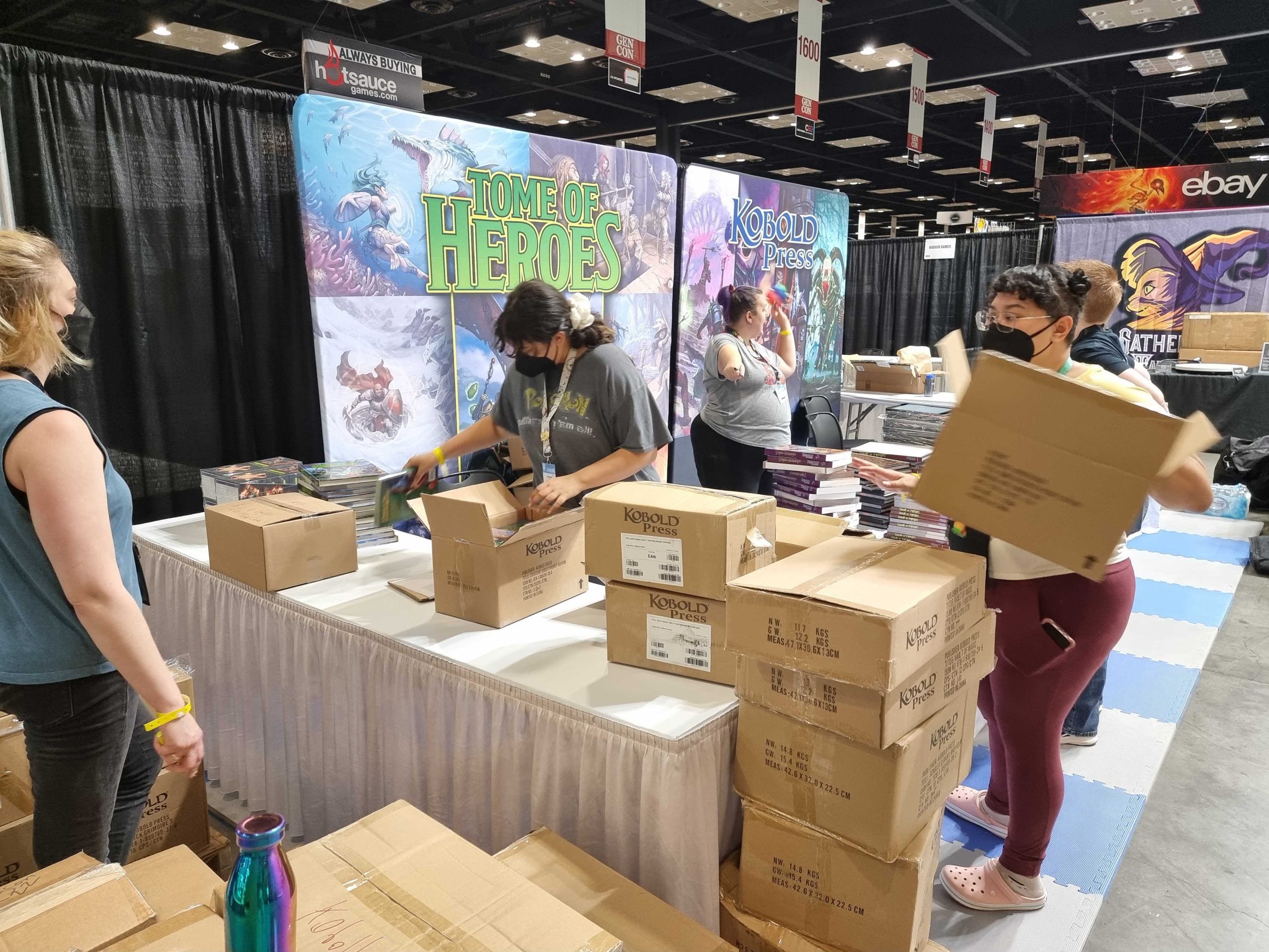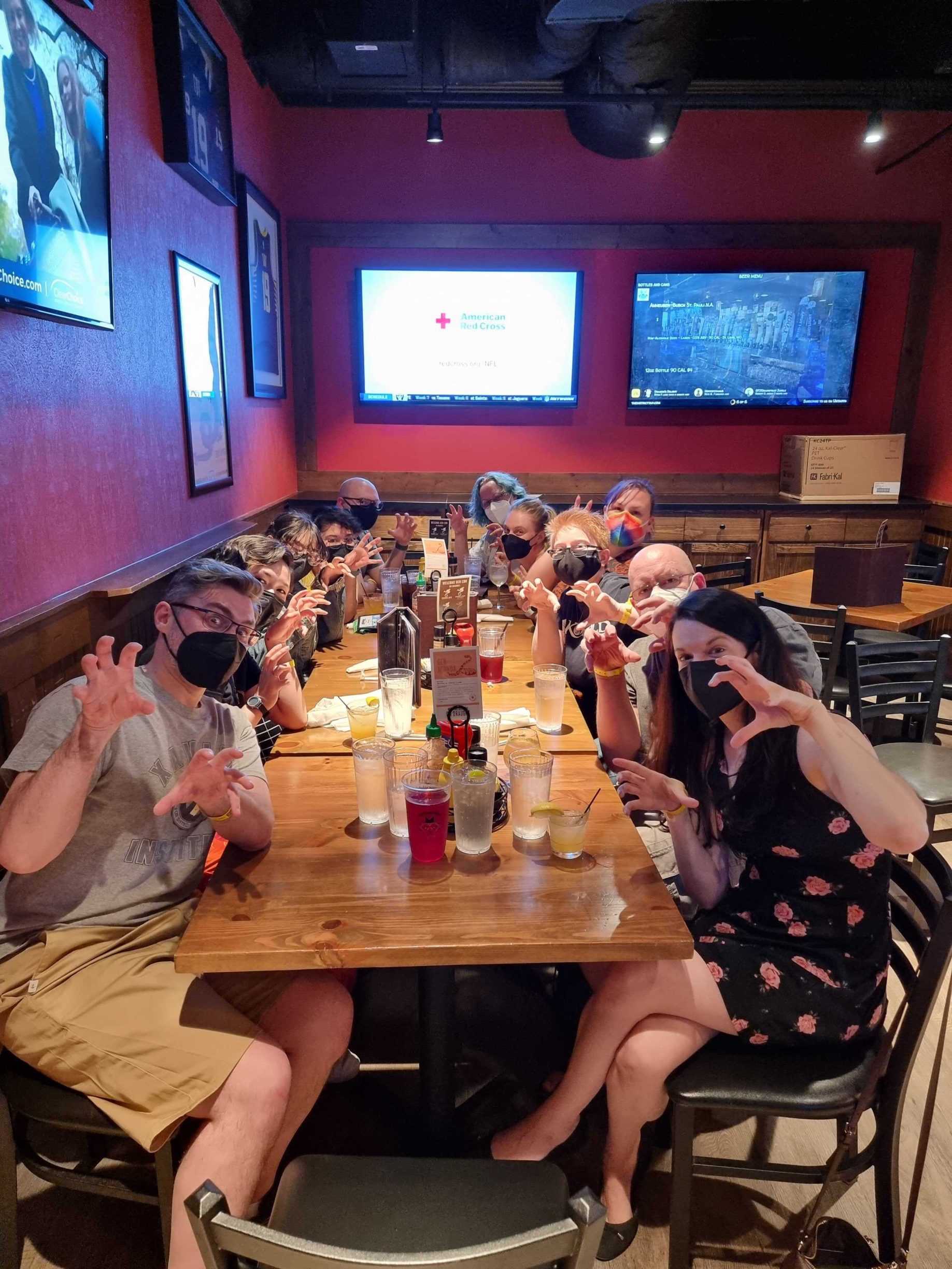 Stop by, say hi, keep your mask on, and flip through the new Tome of Heroes!