We had an absolute blast at Gen Con 2022 this year!
Thank you for stopping by booth 1855 and playing games with us at the JW Marriott. Books flew off the shelves faster than we could restock them, and the games room was filled with laughing, cheering, and at times, singing.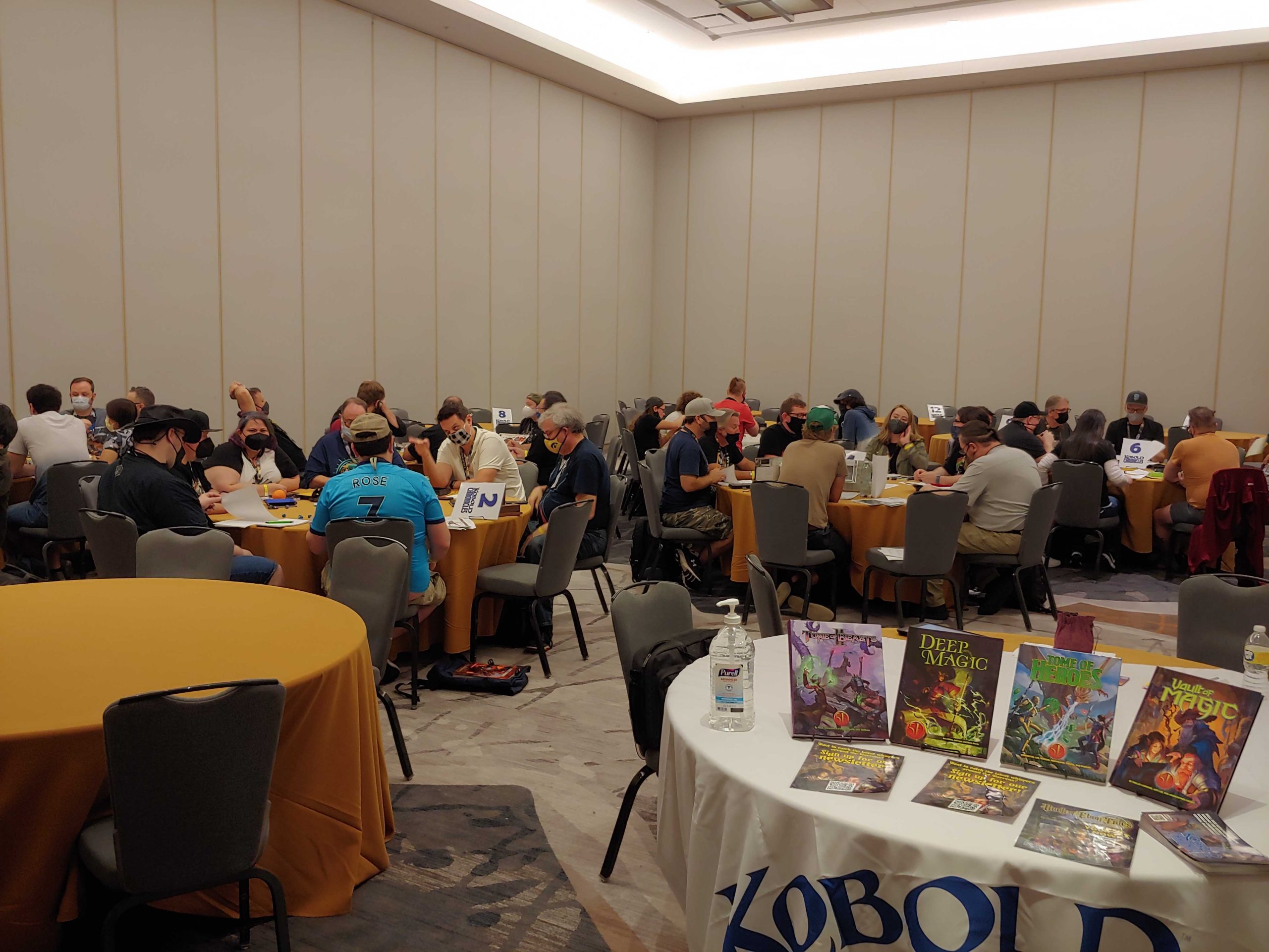 And we found out that all of you lovely people voted us into the shortlist for Fan Favorite Publisher! We all hollered when we saw our logo on the screen. Thank you so much! Our scales are a bright shade of pink.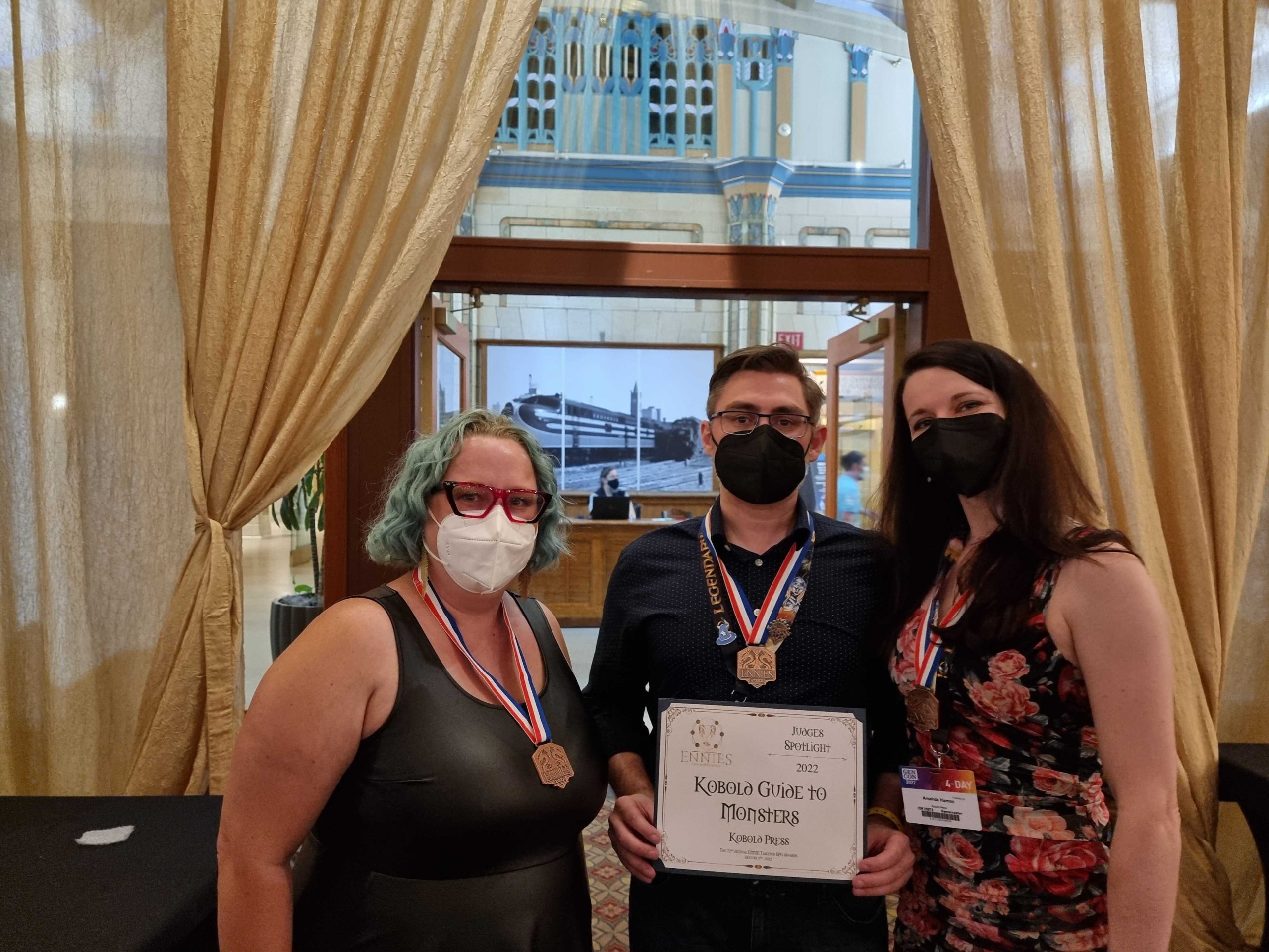 We teamed up with Nerd Immersion, the designer behind the swolbold, so our panels and live shows will be on YouTube soon! Keep your eyes out!