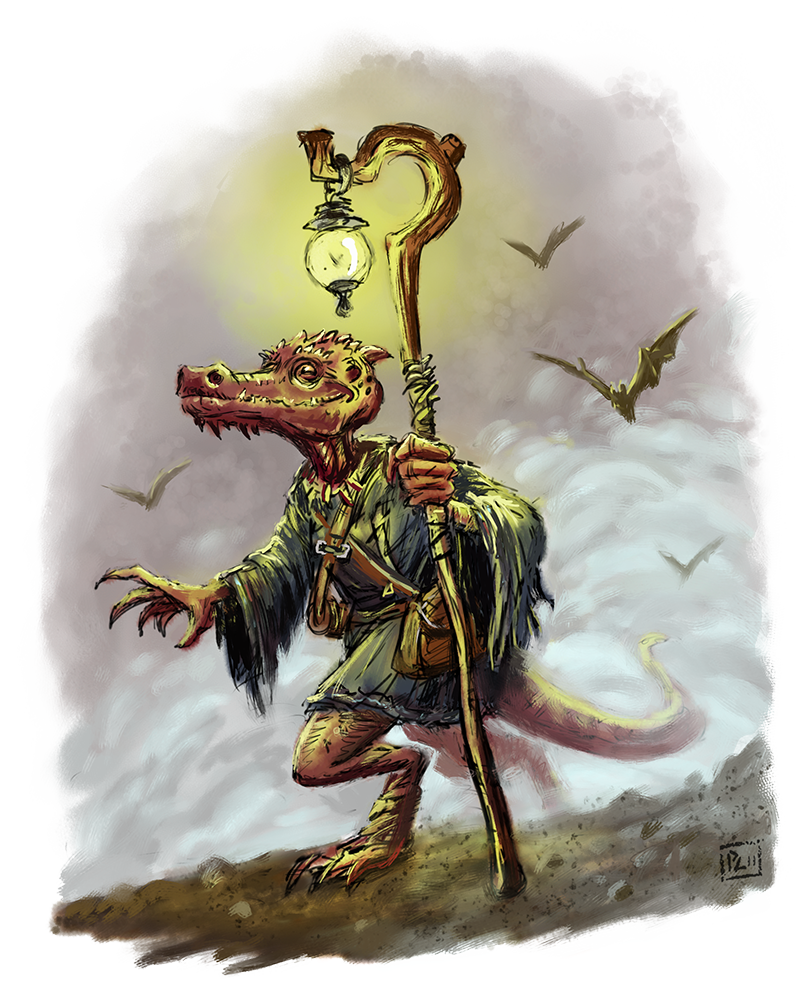 Are you going to conventions this year? We are! We have all sorts of fun events planned, from panels to convention play to live play!
Next week, August 4–7, we will be at Gen Con, the largest tabletop gaming convention in the country. The kobolds always assemble en masse at this convention, and this year will be no different.
Games!
Did you know we're running 101 games at Gen Con this year? We don't mean we're only running "beginner" games. We have a triple-digit number of events for you to play, so there's got to be one that works for you!
Of special note, we're running two adventures from the yet-to-be-released Tales from the Shadows: "The House of Reciprocities" and "The Night Messengers." Join us in Grand Ballroom 3 of the JW Marriott and play a game with us!
Panels!
A number of panels, featuring the best and brightest kobolds, will also give you an inside look at the warrens:
Freelancing 201: Advanced TTRPG Topics
August 5, 10:00 AM – ICC: 233
Panelists:
B Dave Walters
Diana DiMicco
Friday
Worldbuilding 101
August 5, 4:00 PM – Crowne Plaza: Hay Market A
Panelists:
Celeste Conowitch
Amanda Hamon
Gabe Hicks
Eugenio Vargas
Kickstarter & Crowdfunding 101
August 7, 10:00 AM – ICC: 212
Panelists:
Wolfgang Baur
Victoria Rogers
Alexander Stangroom
Meagan Maricle
And, we're hosting An Hour with Wolfgang Baur on August 5th at 1:00 PM. In this event you come on in and learn the ins and outs of game design, tales from Wolfgang's storied career, and ask your burning questions.
Are You Not Entertained?
Well we've got even more planned for you with live play games!
Need evening plans on August 4? We've got you covered with a Book of Ebon Tides live play! Expect laughs, intrigue, and peril as players uncovers the secrets of the Realm of Shadows and its strange inhabitants.
Then join us for Rebels of the Waste on August 5 at 2:00 PM! This all-star cast will be using the new Gunpower classes from Kobold Press' new book, Tome of Heroes. Not only will they be previewing the Gunpowder classes, but they'll be showcasing material from our upcoming Kickstarter, Wastes of Chaos!
Not to mention we'll be at booth #1855 the entire four days of Gen Con! Stop by and say hello!
More Shows This Fall!
Can't make Gen Con? Kobold Press will also be at DragonCon in Atlanta September 1–5, Gamehole Con in Madison, WI, October 20–23, and PAX Unplugged in Philadelphia December 2–4!
Check back here closer to go time for a list of events and guests at these conventions. We can't wait to see you!