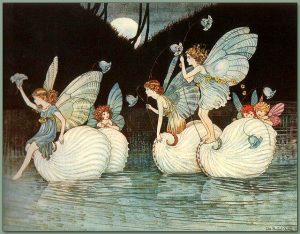 Okay, well, maybe not, because who would do that? It's food! I'm pretty sure we all need that badly.
Anyway, as the byline states, this is Miranda, your friendly neighborhood Kobold Press blog editor, and I'm here to make my last post in that role after years of curating the Kobold Press blog. It has been a blast! I've enjoyed working with all of those who have made submissions to the blog, I've had a ton of fun meeting so many of my fellow gamers through this blog (and at conventions — when you can find me!), and I've especially enjoyed the contests because it's such a cool way to see what you all come up with for your fellow gamers!
So, what happens next for the blog?
Well, blog editor veteran Scott Gable is returning to take over the editorial duties for this blog. He'll be starting tomorrow, though he has already been working to ramp up. I'm eager to see what he brings back to the blog!
Here are my requests to you in the meantime:
1. Give him a warm welcome back!
2. If you've been thinking about writing something for the blog, check the submission guidelines and do it!
3. Write and create with a sense of wonder and all the enthusiasm you can bring to bear — whether for yourselves, your own gaming table, or others. It's all good!
4. Have fun with this shared passion of ours! This world we live in needs more joy in it, and tabletop gaming is an excellent way to add that to your life and the lives of others.
As for me, I'll be wandering around as only a pixie-ninja-gamer-editor can, and I'll be fulfilling my own requests. So, to start…
Welcome back, Scott! I'm so happy and excited for the Kobold Press blog and for you!
And my heartfelt thanks go to all of you for being such excellent and supportive members of the Kobold community, plus so many thanks and kudos to Wolfgang, who has been a joy to work with all these years!