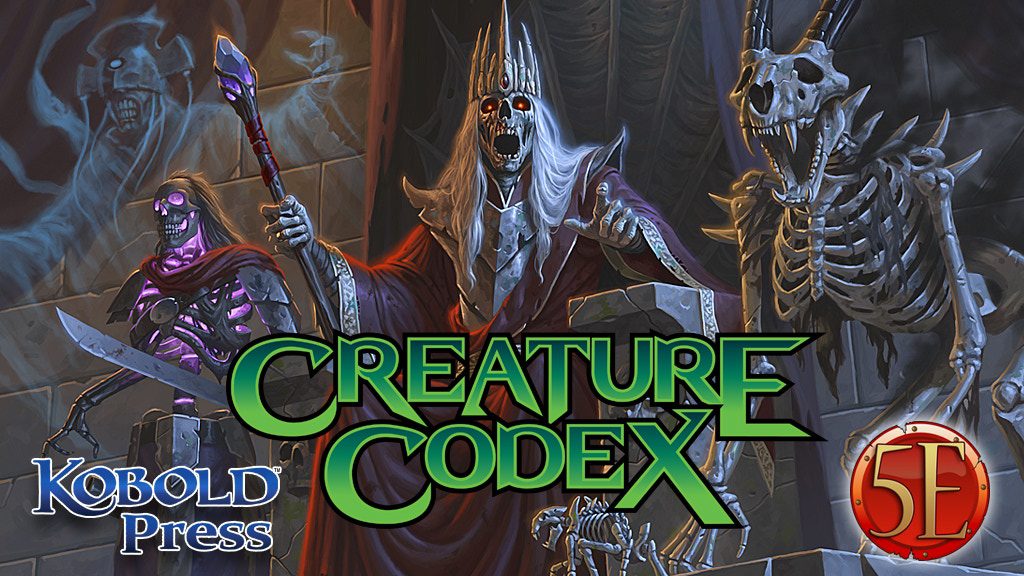 The Creature Codex is bringing over 300 new monsters to 5th edition, including lotus golems, wasteland dragons, shadow goblins, and so much more. Backers can submit original monster designs for possible publication or commission monsters, plus fund monster pawns, encounter maps, and more!
Just a couple days left for the Creature Codex Kickstarter. The project's snagged the golem stretch goal, thanks to your support! These golems are designed by Shawn Merwin (and one by Wolfgang Baur) with art by Eva Widermann and others. A great addition to the Codex.
Next up, we're looking at the harbor battlemap, the Beastaloo sticker, and the extra backermonster if we knock down the prior Kobold Kickstarter total.
Thank you to everyone who has supported the Creature Codex so far, and everyone who has shared the news about it.