Deep Magic Volume 2 is an all-new book of magic for your 5E game, allowing your character to master new mechanics like true name magic. Create arcane adversaries and expand your repertoire with hundreds of new spells for every casting class.
Before the book arrives, put the striking cover art for volumes 1 & 2 on your screen!
The Kickstarter campaign for Deep Magic 2 is off to a supernaturally good start. Funded in 27 minutes, we're over $400,000 and still going strong!
Marcel Mercado did a matched set of covers for us previously, so we asked him to work his magic again on Deep Magic 2. Abracadabra, kids!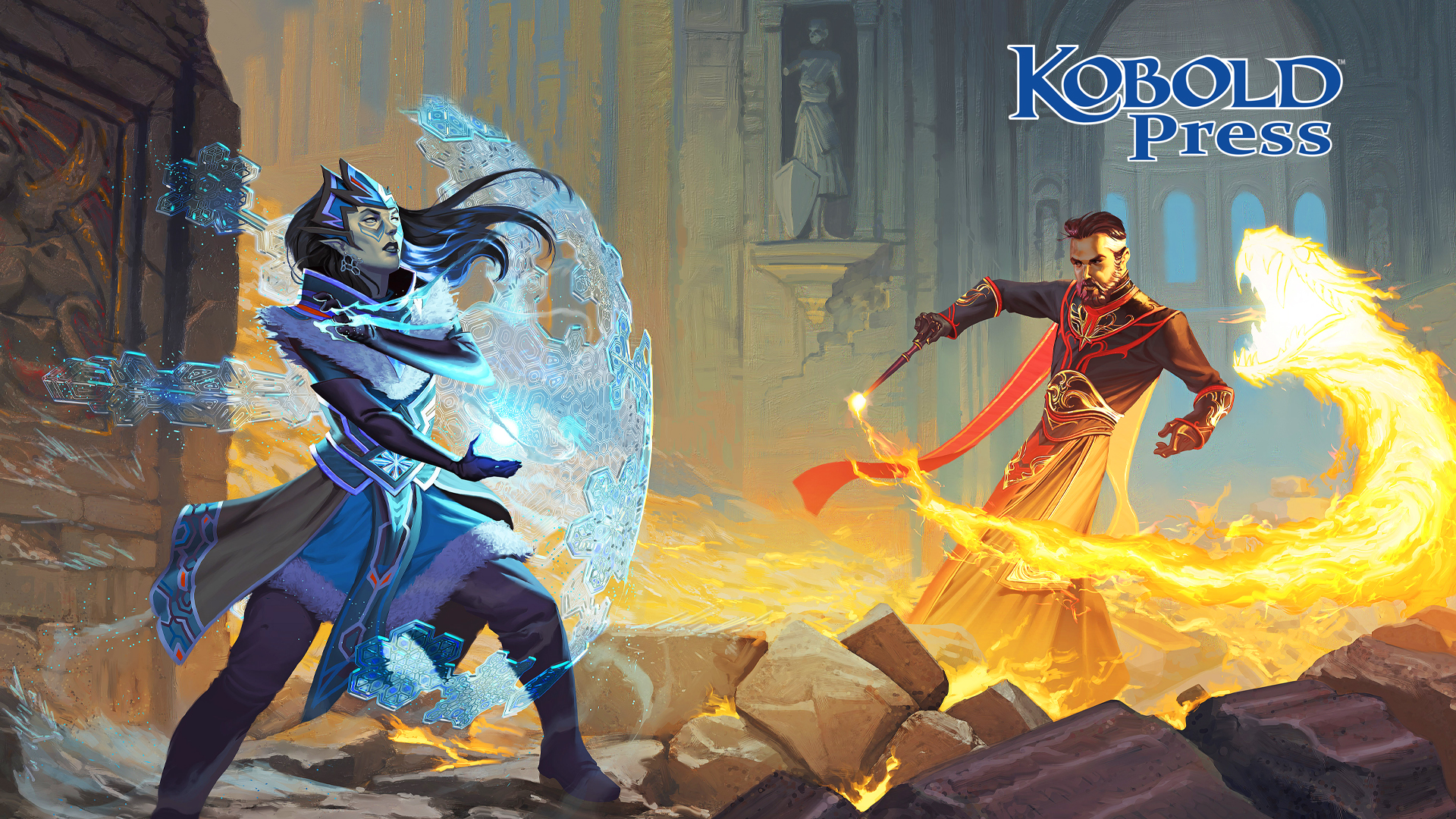 Marcel also discussed his processes and art inspirations in a recent Kobold Chats interview!
---
Please, click on the image you want to download to expand it into a downloadable image.