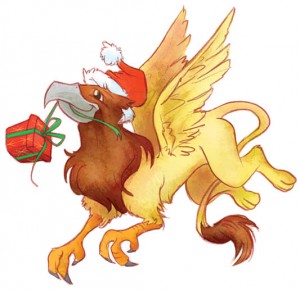 The Open Design griffon has a free gift for the lucky recipients of the Kobold Courier this time out, plus plenty of other news:

• an interview with designer Dan Voyce,
• playtest opportunities for patrons of several projects,
• a podcast with some possibly familiar names,
• two free previews for Freeport,
• Taverncraft contest news,
• and much more!
How can you get your copy of the Courier? Easy, just sign up using the black box on the left!