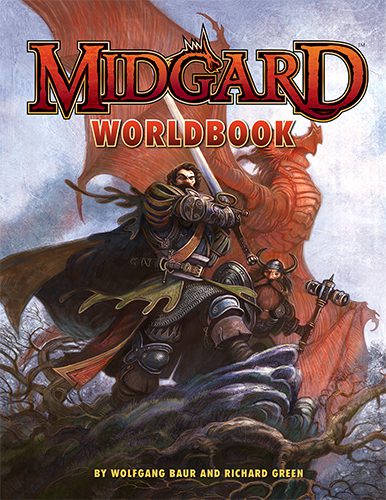 I first became aware of William O'Connor back in the 90s when I was working with Last Unicorn Games. Bill did some amazing interior illustrations for Last Unicorn's Aria: Canticle of the Monomyth RPG. I was not at all surprised when I started seeing his incredible art in D&D books, both interior and covers. He did the cover for the
Living Greyhawk Gazetteer
(2000) for example. He also did work on Legend of the Five Rings, Ars Magica, and Magic: The Gathering.
Bill also provided a number of beautiful covers for Kobold Quarterly, and more recently covers for two of our upcoming Midgard books. With the Midgard Worldbook cover, I was thrilled to have the opportunity to actually work directly with him on the cover concept, and I think the final result speaks for itself!
Because I had the honor of working with him so recently on the Midgard Worldbook cover, I was especially shocked and deeply saddened to learn that William O'Connor had passed away suddenly a few days ago.
Bill's death hit me kind of hard, despite the fact that I didn't know him personally and only worked with him briefly. But he was an incredibly creative and talented person, and he did absolutely 
amazing work.
Thankfully, that amazing work will live on for ever.