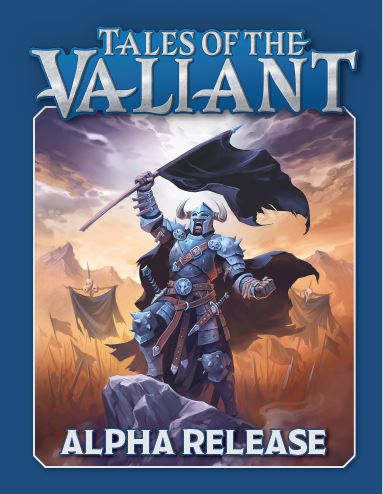 After four playtest packets and thousands of feedback submissions, it's time for the Alpha Release of Tales of the Valiant RPG.
This Alpha Release lets you play Tales of the Valiant at home, months before the full rules are released!
Inside this 177-page PDF you can expect:
All the rules you need to make characters and begin playing
Four classes up to level 5
weapon options (as seen in Tome of Heroes)
magic item pricing
fabled magic items that grow in power as your character levels up
Equipment, spells, talents, and more!
The Alpha Release goes out to Kickstarter backers on Monday, July 17th, with the introductory adventure, Caverns of the Spore Lord, to follow soon after. In addition, the Alpha Release will be available for purchase and download on the Kobold Press website and DriveThru RPG.
Next week, we'll open Backer Kit to the public. Both the Alpha Release and Caverns of the Spore Lord adventure will be available for add-on during this pre-order process.
And in three weeks, look for us at Gen Con where we'll debut Tales of the Valiant in the first open playtests.
Even if you don't make it to Gen Con, we want to hear what your thoughts! Playtest feedback opens July 17, 2023.
Click here to provide your feedback until September 18, 2023.
Play bold, everyone!