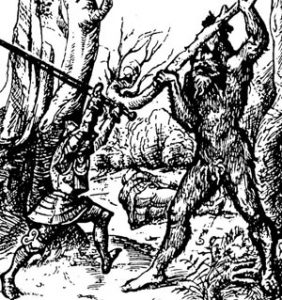 We crept into the dark forest. We learned its secrets and we took its trees.
We carved our words of magic and our words of warning on their skin. And we waited for others to repeat our ritual. Now, finally, our dark and daring deed has borne fruit.
Tales of the Old Margreve has returned from the printer.
Available now in dead tree (and if you're lucky, without a sap demon in tow) and in PDF!
Tales of the Old Margreve is a gazetteer and 8 adventure anthology that takes GMs and players into the darkness of an Old World forest. Here, ancient memories linger in the rings of trees. Here, the spells of Baba Yaga's sisters chase each other through the dark fingers of the canopy. Here, those who disrespect the Old Ways are never seen again.

As lead designer and compiler of incredible ideas from a talented group of patrons, I couldn't be more proud to announce the availability of the print and PDF versions of this project. Tales of the Old Margreve has met my goal to reignite the fear, mystery, and wonder of the most classic fantasy environment of all—the deep dark forest.
Tales includes adventures written by veteran game designers and horror masters like Richard Pett. It features a multitude of forest locations and adventure hooks, a dozen nightmare creatures inspired by Eastern European folklore, and newly-woven Old World magic spells.
I hope you'll have a look for yourself, and discover the dangers we've planted for you in this vast, unexplored wood.