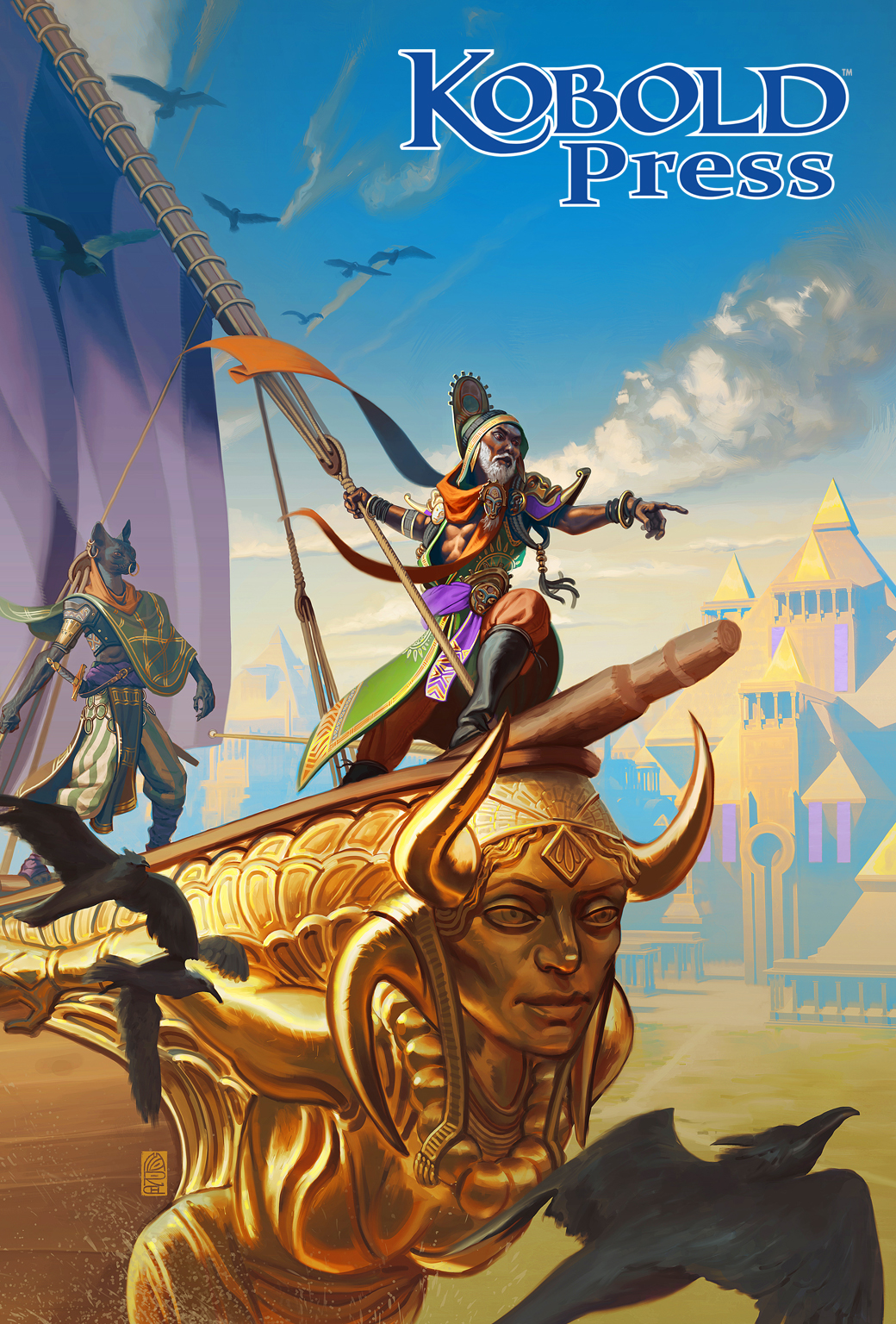 The Southlands Kickstarter campaign is speeding along, already funded and picking up stretch goals! Southlands features high adventure in a self-contained and standalone campaign setting, with all the tools at your fingertips for a dozen adventures and even full campaigns. This updated 5E version includes new player options, an updated Worldbook with all-new chapters, and a fantastical city book to launch a memorable campaign—and a caravan's weight in short- and medium-length adventures. The Southlands setting is fully compatible with the 5th Edition of the world's first RPG.
This week, backers unlocked three more stretch goals! In total, that's nineteen stretch goals unlocked! WOW!
This week's unlocked stretch goals included new Southlands monsters, new art for those monsters, and a bonus pdf!
New Southlands Monsters: 10 new monsters will be added to the Southlands Worldbook. You'll now have even more ways to challenge your players on their trips through the Southlands!
Mad Maze of the Moon Kingdom: Every backer at the $25 or higher pledge level will get a pdf copy of the Mad Maze of the Moon Kingdom adventure. This exploration-driven adventure is set in the ruined capital of the ancient minotaur empire and was written by Southlands Worldbook Lead Designer, Richard Green!
More Art!: The book will now have even more illustrations to show off our wonderful beasties, the perfect partner goal to unlocking more monsters!
Looking ahead, we're close to unlocking a few more stretch goals: the Combat Divination magic bonus pdf and the Scribe of Thoth subclass.
Let's keep those stretch goals falling, and we'll keep screeching with joy and adding content to the Southlands!