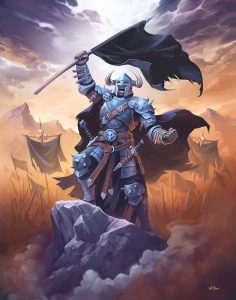 Kobold Press thanks our colleagues at Wizards of the Coast for listening to the community and responding by releasing the SRD 5.1 into Creative Commons. This change ensures that 5E remains available to everyone, including Kobold Press.
But what does this mean for Project Black Flag?
First, Project Black Flag is going forward. Our timeline is unchanged. The first phase of playtesting releases at the end of February 2023. 
Regardless of what comes, Project Black Flag maintains core compatibility with the 5E products you already know and love, but with a Kobold spin.
Project Black Flag will embrace 5E and expand upon it. Our goal is to keep 5E products vibrant and available in print and on our VTT partner platforms. Project Black Flag is one step in making this a reality.
Join us this week for Project Black Flag Friday as we detail some revisions and unique design goals for Project Black Flag and new information on Playtest Phase One.
Until then, sign up for our open playtesting and keep those flags raised high!